Themes & Issues for Climate Justice Training
Authors: Tory Field, Karenna Gore and Alyssa Ng
For "Resilience and Resolve: A Climate Justice Training for New York City Faith Communities" held on June 9, 2023, CEE staff prepared a briefing on major themes and issues concerning faith communities and climate justice in the New York City  area.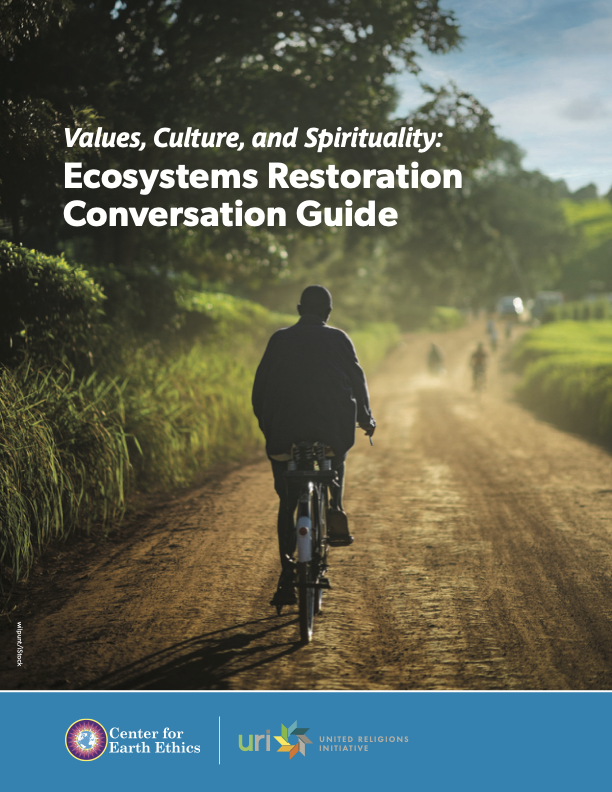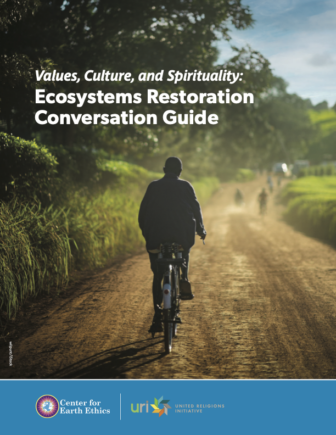 Values, Culture, and Spirituality: Ecosystem Restoration Conversation Guide
December 2022
Authors: Lauren Van Ham and Andrew Schwartz 
Rooted in the wisdom from the Values, Culture, and Spirituality consultations organized by the Center for Earth Ethics to support the United Nations Decade on Ecosystem Restoration, this guide has been created by the United Religions Initiative and the Center for Earth Ethics to help faith communities around the world restore their communities and their ecosystems.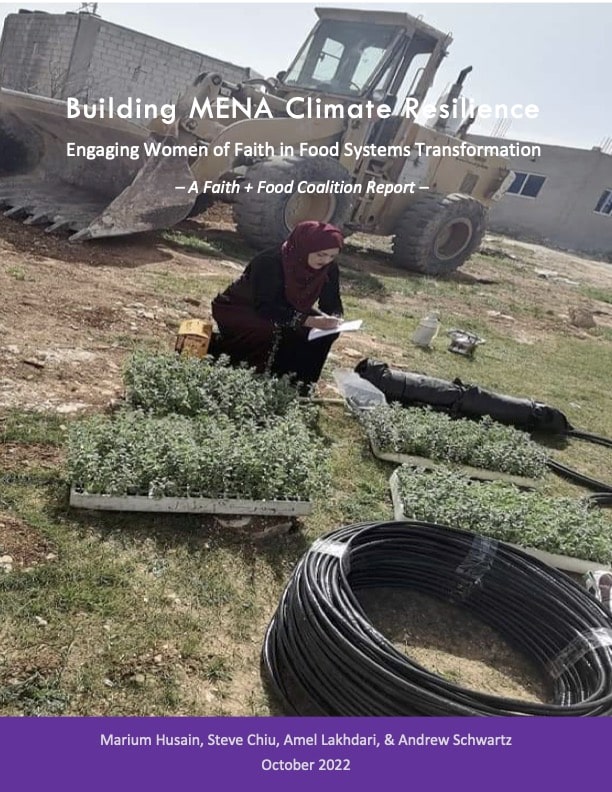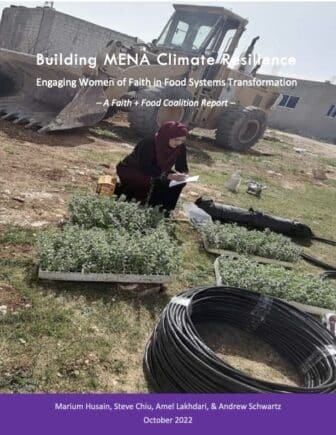 Building MENA Climate Resilience: Engaging Women of Faith in Food Systems Transformation
A Faith + Food Coalition Report (October 2022)

Authors: Amel Lakhdari, Marium Husain, Steve Chiu, and Andrew Schwartz
In May 2022, the Faith + Food Coalition, the Alliance of NGOs and CSOs for South-South Cooperation (ANSSC), and Global One 2015 organized a private dialogue among women leaders in the Middle East and North Africa (MENA) region. This report summarizes their insights and serves to inform United Nations Member States and the MENA region of key challenges that are emerging from the lived experiences of women as they work to address food systems transformation.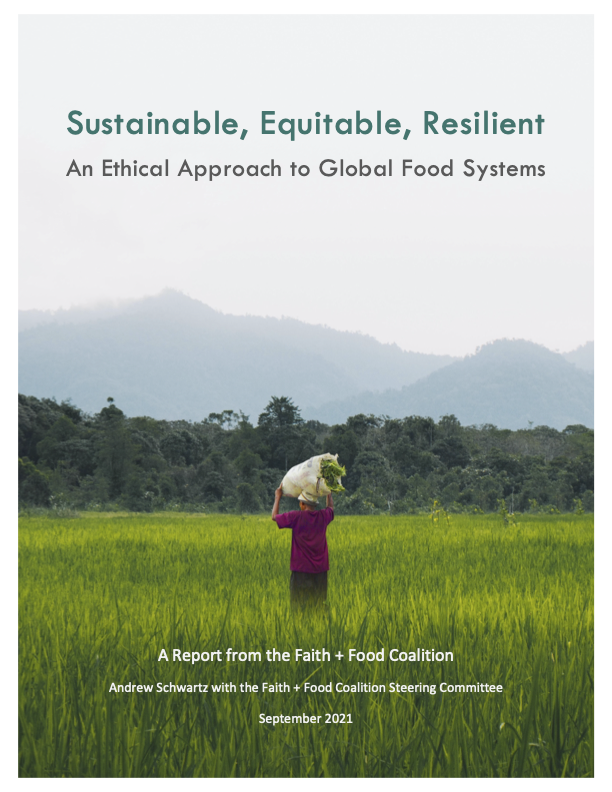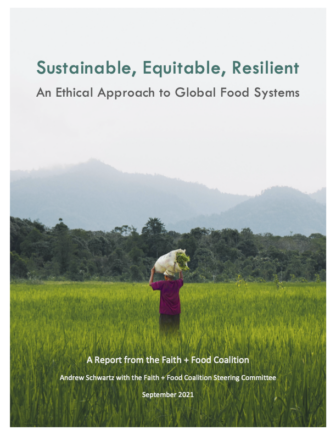 Sustainable, Equitable, Resilient: An Ethical Approach to Global Food Systems
A Report from the Faith + Food Coalition (September 2021)
Authors: 
Andrew Schwartz with the Faith + Food Coalition Steering Committee
To contribute to the 2021 United Nations Food Systems Summit, the Faith + Food Coalition hosted five interfaith, multilateral dialogues to examine fundamental problems in global food systems through the lens of faith and ethics. The  Faith + Food Interfaith Statement, issued for the Summit, and this report embody the findings and themes that emerged from the dialogues.