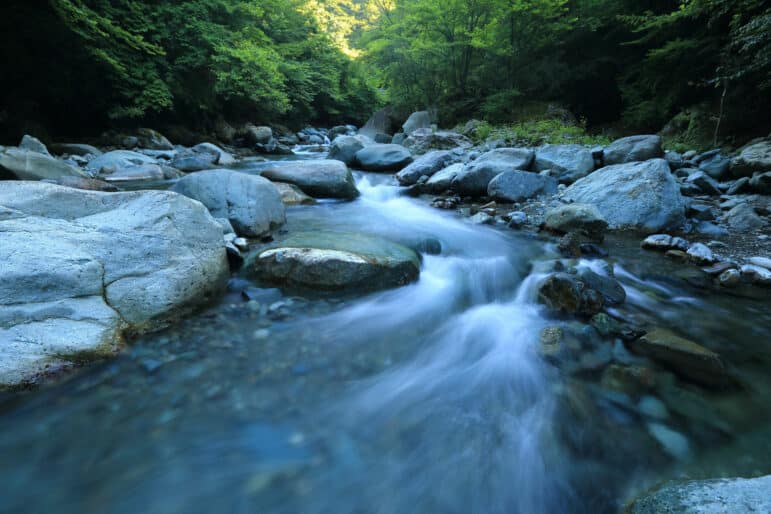 **Editor's Note: These Water Liturgies were originally crafted for World Water Day, March 22, 2017
as the fruits of an interfaith Laudato Si' study group composed of its authors: 
Burton L. Visotzky, American rabbi and scholar of Midrash. He is the Appleman Professor of Midrash
and Interreligious Studies at the Jewish Theological Seminary of America
Hussein Rashid, PhD, Founder of islamicate, L3C consultancy for religious literacy and cultural competency
Karenna Gore, Founder and Executive Director, Center for Earth Ethics
Mindahi Bastida, General Coordinator of the Otomi-Toltec Regional Council in Mexico,
former Director of the Original Caretakers Program at the Center for Earth Ethics

🌱 🌱 🌱
 The opening words of the ENCYCLICAL LETTER LAUDATO SI' 
OF THE HOLY FATHER 
FRANCIS
ON CARE FOR OUR COMMON HOME
"Laudato si', mi' Signore" – "Praise be to you, my Lord". In the words of this beautiful canticle, Saint Francis of Assisi reminds us that our common home is like a sister with whom we share our life and a beautiful mother who opens her arms to embrace us. "Praise be to you, my Lord, through our Sister, Mother Earth, who sustains and governs us, and who produces various fruit with coloured flowers and herbs". This sister now cries out to us because of the harm we have inflicted on her by our irresponsible use and abuse of the goods with which God has endowed her. We have come to see ourselves as her lords and masters, entitled to plunder her at will. The violence present in our hearts, wounded by sin, is also reflected in the symptoms of sickness evident in the soil, in the water, in the air and in all forms of life. This is why the earth herself, burdened and laid waste, is among the most abandoned and maltreated of our poor; she "groans in travail" (Rom 8:22). We have forgotten that we ourselves are dust of the earth (cf. Gen 2:7); our very bodies are made up of her elements, we breathe her air and we receive life and refreshment from her waters." 
At a time when an average of 663 million people worldwide do not have access to clean water; when drought is rampant, yet, corporations bottle and sell back to us what is left; when pipelines are being thrust into our communities faster than we can stop them ominously threatening our fresh water supplies – let us Reflect on Water.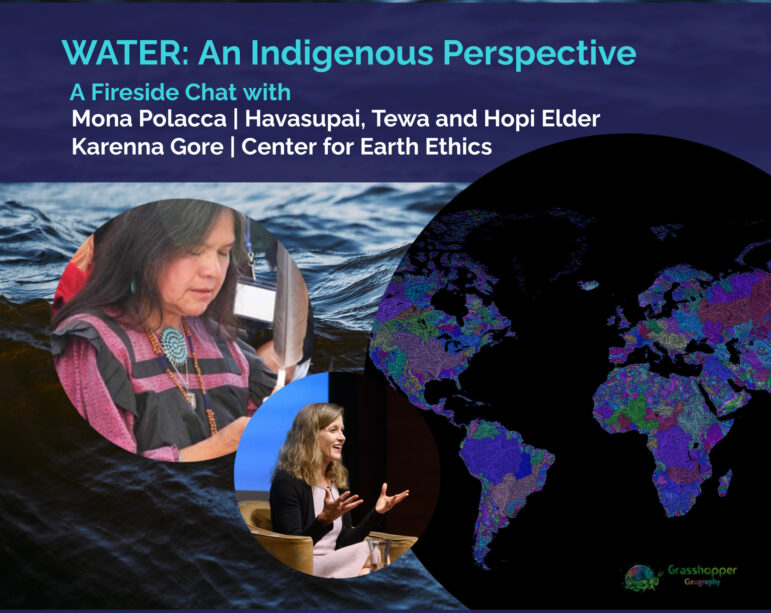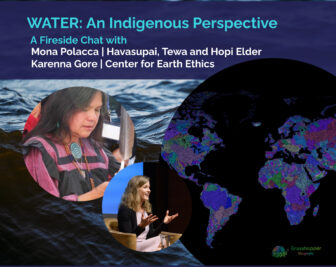 Indigenous Wisdom, Values & Rights
This week, the Guardian reported that global fresh water demand will outstrip supply by 40% by 2030. This week's UN 2023 Water Conference in New York "will mark the first time in more than four decades the UN has met to discuss water, with previous attempts stymied by governments reluctant to countenance any form of international governance of the resource." With so much riding on the UN 2023 Water Conference, both governments and civil society groups are stepping up efforts to guide the conference in a fruitful direction and spur practical changes. The Indigenous Peoples Pre-Summit for the UN Water Conference,
Read More »