Rooted and Grounded: Conference on Land & Christian Discipleship
September 27, 2018

to

September 29, 2018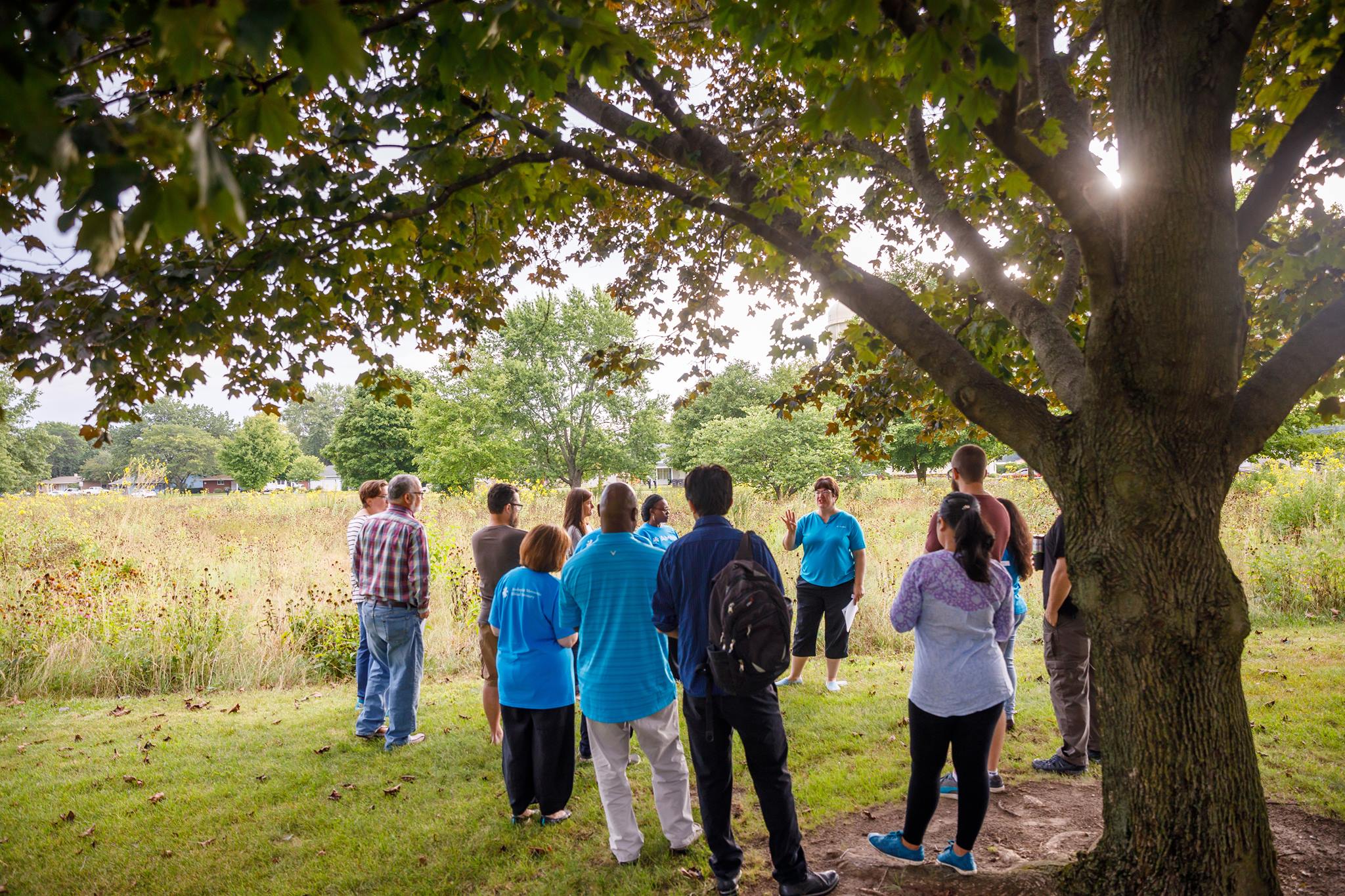 As God's people, the church is called to imagine and embody alternative ways of relating to the land that cultivate shalom among human beings, the rest of creation and God. To do this, we must be deeply rooted in the biblical text and engaged with present-day movements to protect the land and its resources. AMBS is pleased to announce the fourth conference, building on prior events.
2018 Keynote Speakers

Karenna Gore, founder of the Center for Earth Ethics at Union Theological Seminary
Valerie Bridgeman, Associate Professor of Homiletics and Hebrew Bible at Methodist Theological School in Ohio
Randy Woodley, Distinguished Professor of Faith and Culture at Portland Seminary
Co-Sponsors
The Center for Sustainable Climate Solutions 
Merry Lea Environmental Learning Center of Goshen College
Call for Papers
Paper and workshop proposals will be accepted until July 1.
Download the call for papers
What to Expect
The three days will weave together worship, theology, biblical study and praxis. In addition to keynote presentations, papers and workshops, participants will join in several worship services. An afternoon of immersion experiences will give participants opportunities to explore conservation and restoration efforts in the region.
The AMBS campus, with areas of native grass and wildflowers, rain gardens, a prayer labyrinth and a walking path, will provide opportunities for learning, recreation and meditation.
More information at www.AMBS.edu/rootedandgrounded
Questions: [email protected]
Find us on Facebook.