Responses to Climate Change: Critical Conversations
February 25, 2020 at 6:30 pm

to

8:00 pm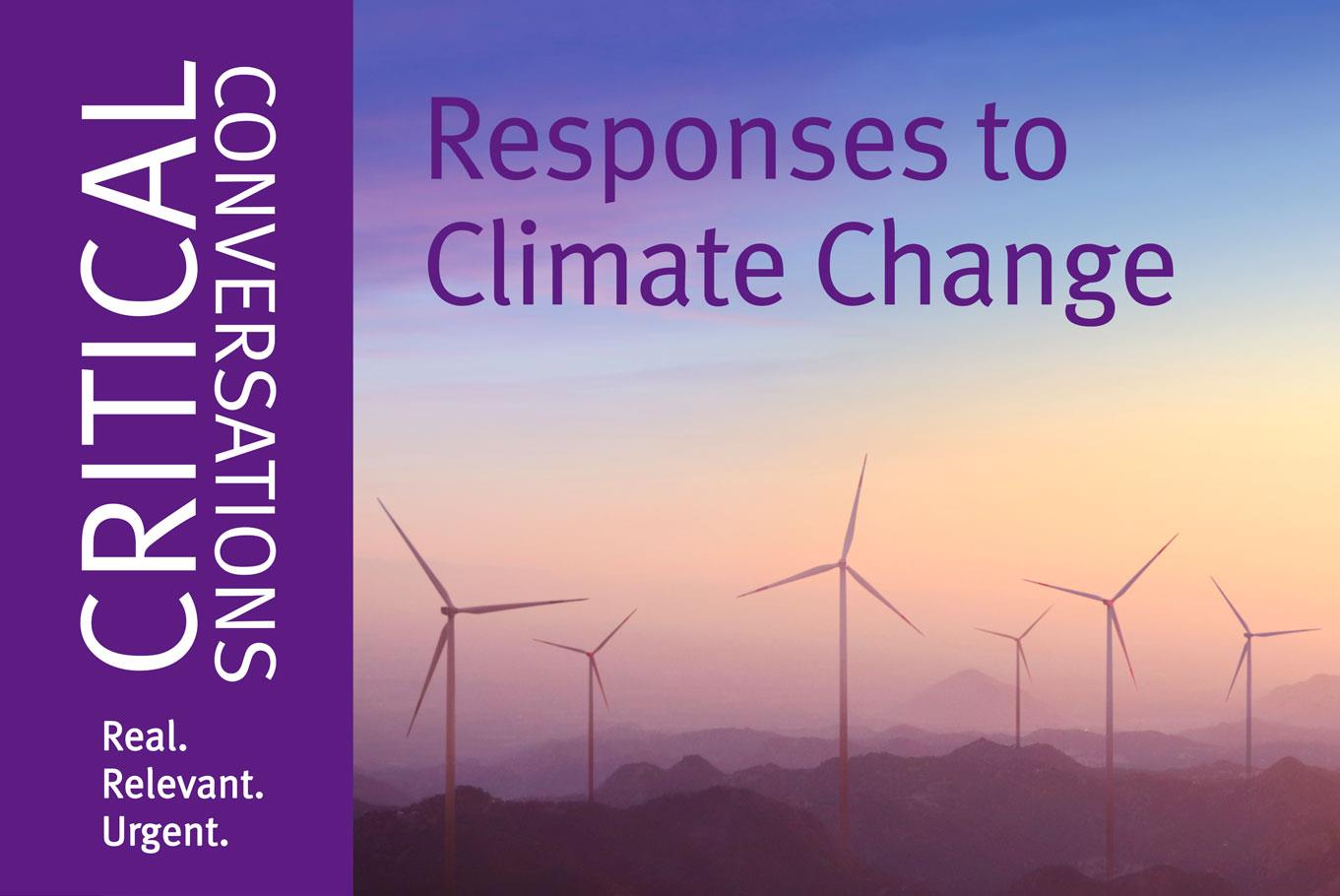 Scientists and experts no longer debate whether or not our #climate is changing. The questions now are: What can we do about it? What is keeping solutions from gaining traction?
Spertus Institute for Jewish Learning and Leadership's 2020 CRITICAL CONVERSATIONS event explores solutions to #climatechange with an illustrious panel of #climate experts and activists, moderated by New York Magazine columnist David Wallace-Wells, author of The New York Times #1 bestseller "The Uninhabitable Earth."
Critical Conversations is an annual Spertus Institute program inspired by Judaism's embrace of civil discourse. A key event in Spertus' schedule, it brings together high-profile speakers (often with considerably different points of view) to address the most critical issues of the day.
Moderator
"The most important driver of climate change is human action. We have our hands on those levers." — David Wallace-Wells
David Wallace-Wells is deputy editor and climate columnist for New York magazine and author of the #1 New York Times bestseller The Uninhabitable Earth. Formerly the deputy editor of The Paris Review and a national fellow at the New America foundation, he was host of the podcast 2038, which explores visions of the future.
Panelists
"Right now we have a value system reflected in economics…we need morality in our political decision-making."
— Karenna Gore
Karenna Gore is director and founder of the Center for Earth Ethics at Union Theological Seminary.
"The one thing that needs to be bigger than climate change is our movement to stop it."
— Bill McKibben
Bill McKibben is the founder of international environmental organization 350.org. His 1989 book The End of Nature is often cited as the first book on global warming. His new book is titled Falter.
"The same peculiar, emotional, even illogical human mind that got us into this mess is the best instrument we have for getting us out."
— Kevin Green
Kevin Green is Vice President at Rare and head of the Center for Behavior & the Environment. His global team designs solutions to environmental challenges.
"If we rise to the occasion… we can contribute to a future that is safe [and] full of love, compassion, and justice."
— Mirele B. Goldsmith
Mirele B. Goldsmith is an environmental psychologist and activist. She is a founder of Jewish Earth Alliance, a grassroots coalition mobilizing Jews to advocate for action on climate change.
"How can we use insights from economics and psychology to our change behavior?"
— Katherine Milkman
Katherine Milkman is a behavioral economist from the Wharton School, where she works on getting humans to make better decisions. She hosts the podcast Choiceology.
---
Space is limited.
All tickets include pre-program drinks and appetizers 5:00-6:15 pm.
VIP tickets ($100) include pre-program event, VIP seating, and post-program reception with the speakers.
---
Thank you to our Sponsors and Community Partners
The Critical Conversations series is generously funded by the late Eric Joss.
Sponsors and Community Partners:
Krueck + Sexton Architects
Levenfeld Pearlstein, LLC
Oppenheimer | The Gilchrist Group
AB Bernstein
ACS
Media Sponsor: Forward