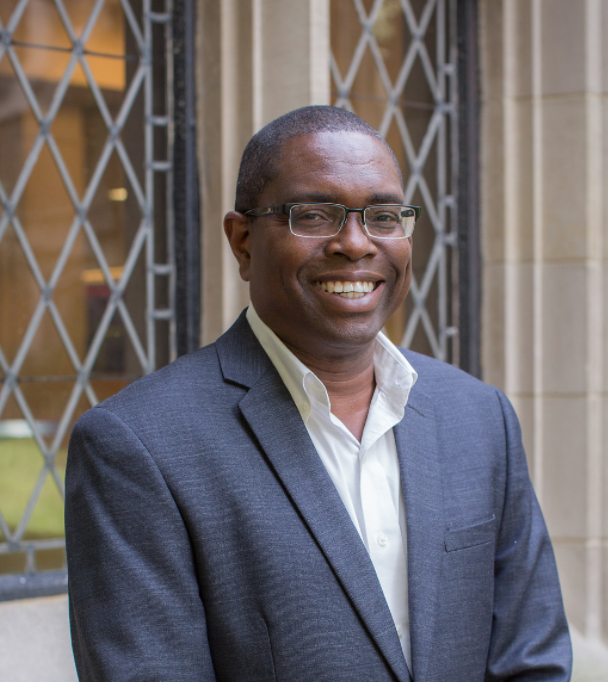 Ordained in the Presbyterian Church USA (PCUSA), Rev. Dr. Gregory Simpson is pastor of Nauraushaun Presbyterian Church in Pearl River, N.Y., and treasurer and trustee for the Presbytery of Hudson River in upstate New York. At the denominational level, he chairs the Environmental and Climate Change Subcommittee of the Mission Responsibility through Investment, a shareholder advocacy group of the PCUSA.
Along with his pastoral responsibilities, Gregory is the co-founder of the Hudson Valley Environmental Justice Coalition, an informal coalition of more than 40 Ulster County-based not-for-profit and faith-based organizations focused on uplifting the voices of people of color working in environmental and climate justice.
His not-for-profit work ranges from serving as co-chair of the Center for Earth Ethics' Advisory board to chair of the board of Transart Inc. During 2020-21, he served as the co-chair of the Hudson Valley/Catskills Climate Reality Project Chapter. In 2020, he joined the Hudson River Sloop Clearwater board. In 2021, Congressman Patrick Ryan nominated Gregory to serve on the SUNY Ulster Community College Board of Trustees; he began his term in January 2022. In the same month he was voted to the board of Riverkeeper Inc. and in November 2022 was elected as Councilperson to the Town Board of Hurley, N.Y.
Gregory is particularly interested in equipping students with skills to become exceptional leaders in STEM fields, with a sensitivity toward educational, environmental and climate justice issues. Gregory chairs the board of Green Community Consulting Inc, a Pittsburgh-based technology startup that is developing a novel hyper-local environmental, social and governance impact measurement and management platform rooted in the lived experiences of individuals living in environmental justice communities.
Gregory holds a doctorate in organic chemistry from the University of the West Indies, post-doctoral training in molecular biology and genomic physiology from the University of Massachusetts Medical School, and two master's degrees from Union Theological Seminary in New York City.