Virtual Launch of the Faith + Food Interfaith Statement
Sep 17 at 11:00 am

to

12:00 pm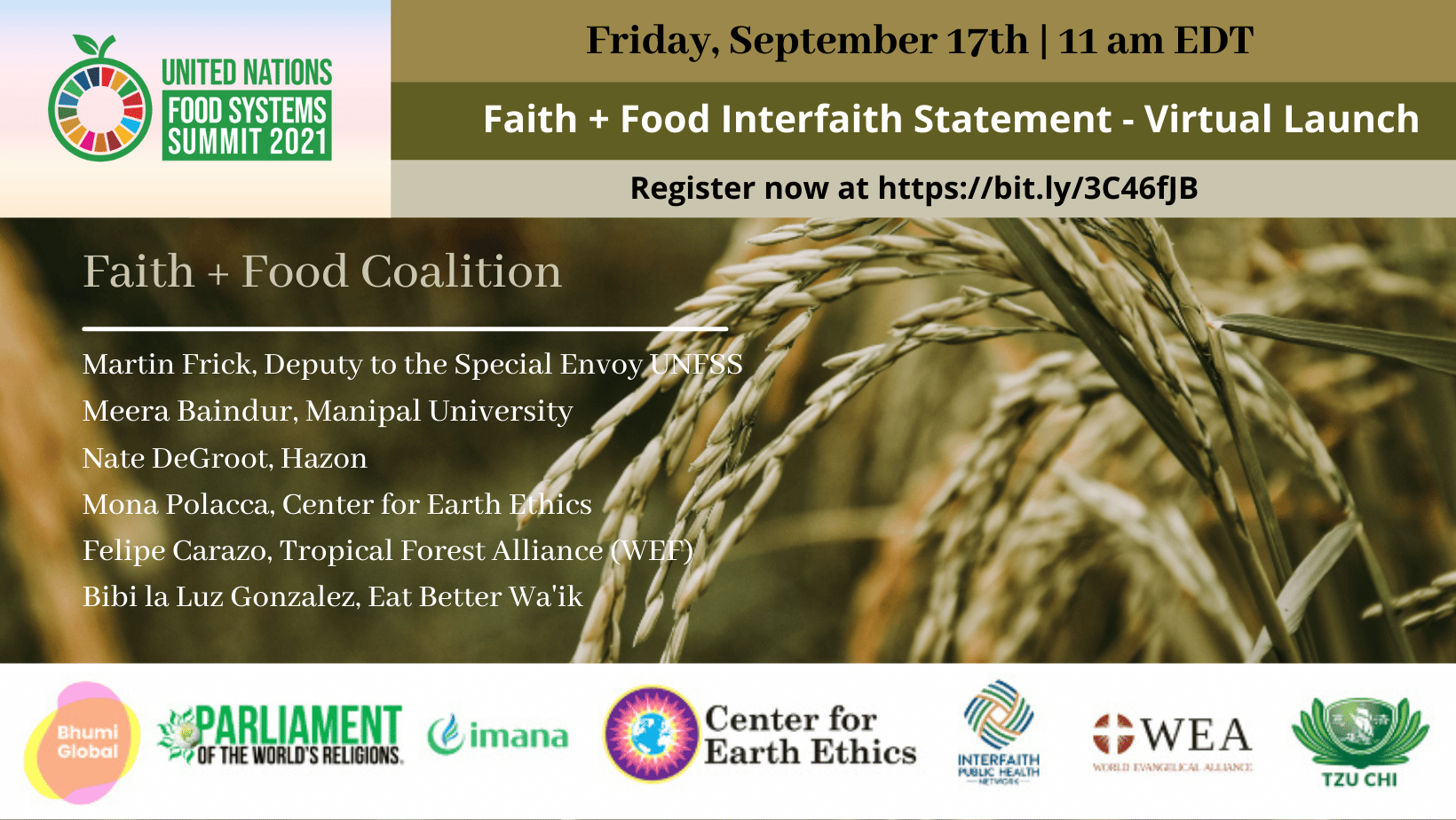 Join us for the Virtual Launch of the Faith + Food Interfaith Statement! – Register Here
This summer, the Faith + Food Coalition hosted 5 dialogues corresponding to each of the 5 action tracks for the UN Food Systems Summit. The goal was simple: to host multilateral dialogues about our food systems through the lens of faith and values.
Friday, September 17th, the Faith + Food Coalition will offer a Virtual Launch of the Interfaith Statement presenting key concepts distilled and articulated by participants and coalition partners for inclusion at the UN Food Systems Summit 2021 and beyond.
Please consider signing on to the statement this week in advance of the UNFSS on September 23rd.
Learn More: https://www.faithandfood.earth/interfaith-statement
Food systems for healthy people and a healthy planet. ⁠🌍⁠
Virtual Launch with Martin Frick, Deputy to the Special Envoy – UNFSS 2021; Meera Baindur, Manipal University; Nate DeGroot, Hazon; Mona Polacca, Center for Earth Ethics; Felipe Carazo, Tropical Forest Alliance (WEF); and Bibi la Luz Gonzalez, Eat Better Wa'ik.