Union Theological Seminary Announces Inaugural James H. Cone Lecture
November 11, 2020 at 6:00 pm

to

8:00 pm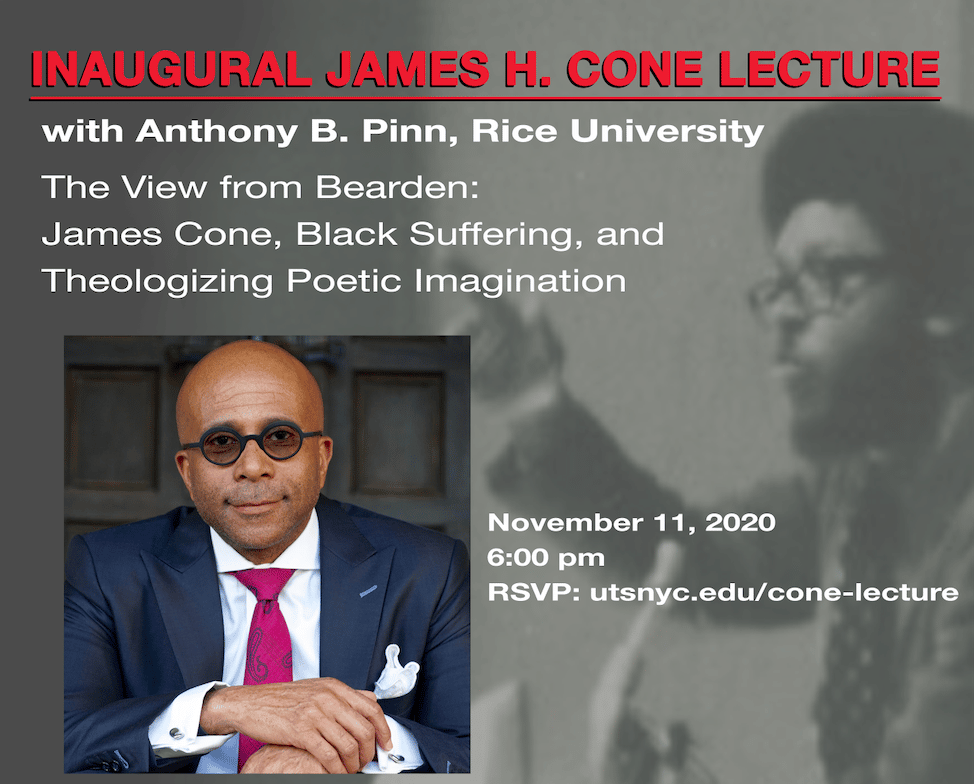 Union is pleased to announce the Inaugural James H. Cone Lecture. This annual lecture, in honor of Dr. Cone, the father of Black Liberation Theology, will continue forth his legacy of prophetic Black theological and religious thought that pricks the conscience of America.
Join us online Wednesday, November 11 at 6:00 p.m. EST, as Dr. Anthony B. Pinn of Rice University will deliver a lecture titled "The View from Bearden: James Cone, Black Suffering, and Theologizing Poetic Imagination". Following the lecture there will be Q&A moderated by EDS at Union Dean Kelly Brown Douglas, who holds the Bill & Judith Moyers Chair of Theology– the chair previously held by Dr. Cone.
To register, please click here to receive the Zoom details.
Pinn is the Agnes Cullen Arnold Professor of Humanities and professor of religion at Rice University. He is the inaugural director of the Center for African and African American Studies, and founding director of the Center for Engaged Research and Collaborative Learning also at Rice.
A live stream will also be available on Facebook and YouTube.