Poor People's Campaign New York State Open House 
Jul 1 at 5:00 pm

to

6:00 pm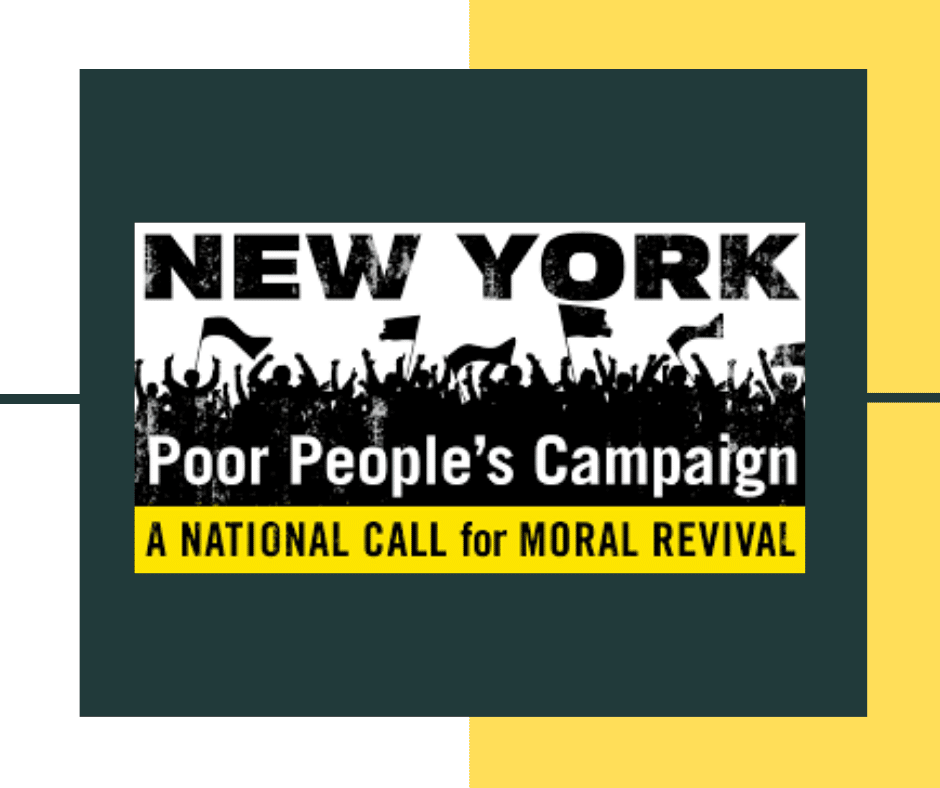 The Center for Earth Ethics is proud to have been one of more than 300 Mobilizing Partners for the Mass Poor People's Assembly and Moral March on Washington Digital Justice Gathering on June 20th and 21st. Two and a half million people on Facebook marched on Washington to demand an end to systemic racism, poverty, militarism and the war economy, ecological devastation, and the corrupt moral narrative of religious nationalism.
Now it's time to get organized and continue the work of building power with and among poor folks in a statewide movement for change.
You're invited to attend a New York State Poor People's Campaign State Open House on Wednesday, July 1st at 5:00 PM. At this Open House we will get connected, learn more about the Campaign, and discuss the next steps to help build this movement in NY State.
This event will be held via Zoom. Those who RSVP will be sent the login information on July 1. The meeting will also be recorded and emailed to all who registered. Spanish and ASL interpretation provided.
RSVP for Poor People's Campaign New York State Open House 
Another way to support the work of the Poor People's Campaign in New York State is to make a donation at nysppc.org/donate. You can also help spread the word about the Campaign and raise resources at the same time by hosting a Virtual House Party. Click here for a toolkit and email Rev. Beth DuBois at [email protected] to get started.
Learn more about the Legislative and Policy Priorities of the Poor People's Campaign: A National Call for Moral Revival.
Follow the New York State Poor People's Campaign: A National Call for Moral Revival on Twitter | Instagram | Facebook.