The Logic of Sanctuary: Religious Movements in Non-Sovereign Spaces
February 8, 2018 at 5:00 pm

to

February 9, 2018 at 5:00 pm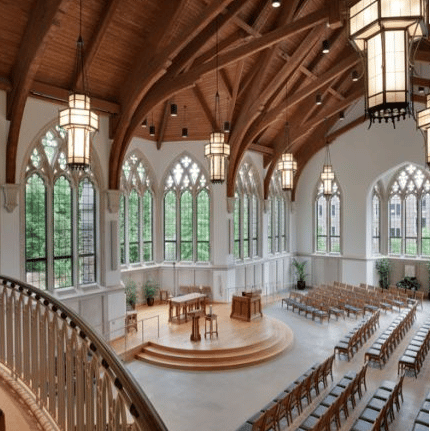 In the past few years, from Standing Rock to Rojava, we have seen the emergence of transnational and interfaith forms of religious activism. At the same time, we have seen the revival of the medieval concept of "sanctuary": by offering sanctuary, cities and universities are in essence identifying themselves as sacred spaces, outside the reach of the state.
The obsession with religious mobilization in recognizably political spaces ("the evangelical voter") has obscured this kind of activity.
How should we conceptualize these alternative forms of religious mobilization?
This conference uses the theme of "sanctuary" as a jumping-off point to think about the resources religion offers to communities seeking to gather around, and govern, non-national spaces: the human body, the city, and the environment. The hope is that this will help us to better understand the forces at work in a twenty-first century world of weak states and global challenges.
The conference will begin with a public roundtable, featuring both scholars and practitioners, in Goodson Chapel on Thursday, 8 February at 5 PM. It will then continue with a day-long conference in the Ahmadieh Lecture Hall, Smith Warehouse, Duke University.
The conference will bring together practitioners with experts in anthropology, geography, history, and religious studies, all of whom will think through the concept of sanctuary as it relates to their own work.
CEE's Catherine Flowers will participate in a panel on Environmentalism: Religion and the Land addressing Water and Faith in Lowndes County.  This panel asks how religious engagements with the land have emerged historically, and how they might help us to imagine more ecologically sustainable futures.
All are welcome to attend. More information can be found at their website.