Indigenous Wisdom Healing Mother Earth – Cauca, Colombia
March 7, 2019

to

March 10, 2019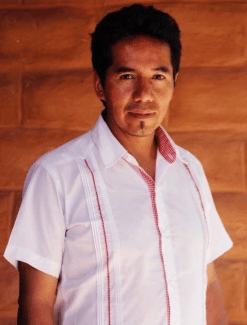 CEE's Original Caretakers Program Director, Mindahi Bastida, will travel to Colombia to participate in this sharing between indigenous thought leaders and tradition keepers of Central and South America. 
THE GATHERING
The process of unification of spiritual leaders around the world is taking place. In order to take the next step among the Latin American peoples, we propose a four days private gathering, to bring together native intellectuals and Spiritual Elders from Colombia, Mexico, Peru, Ecuador, Brazil, Bolivia, Chile, Costa Rica and Guatemala.
This unique meeting aims to reveal insights about the state and future of Mother Earth, and to share knowledge, ideas and actions through the unification process.
The Gathering of Indigenous Spiritual Elders of South America and the Abya Yala, will be an expression of dialogue and reciprocity to heal Mother Earth for present and for future generations. It promises meaningful discussions, as well as the development of pragmatic action plans.
This event is co-sponsored by the Center for Earth Ethics, ICCS – International Center for Cultural Studies, and The Fountain.
AGENDA
THURSDAY , MARCH 7TH
– Opening ceremony
– Welcoming words and introduction of participants
– Dance and ceremony
FRIDAY, MARCH 8TH
– Exchange of experiences of spiritual Elders of Colombia
– Exchange of experiences of spiritual Elders of invited countries
– Fire harmonization ceremony
SATURDAY, MARCH 9TH
– Presentation of the 4 pillars of Mother Earth
– Discussion "Towards the creation of the Global Council of Spiritual Leaders of Mother Earth"
– Closing ceremony
SUNDAY, MARCH 10TH
– Departure during morning time
Visit ICCS website here for more information on The Gathering and other participating guests.
Flyer Gathering March 2019 – COL