Indigenous Water Ethics: A Traditional Dialogue
Oct 7 at 12:00 pm

to

2:00 pm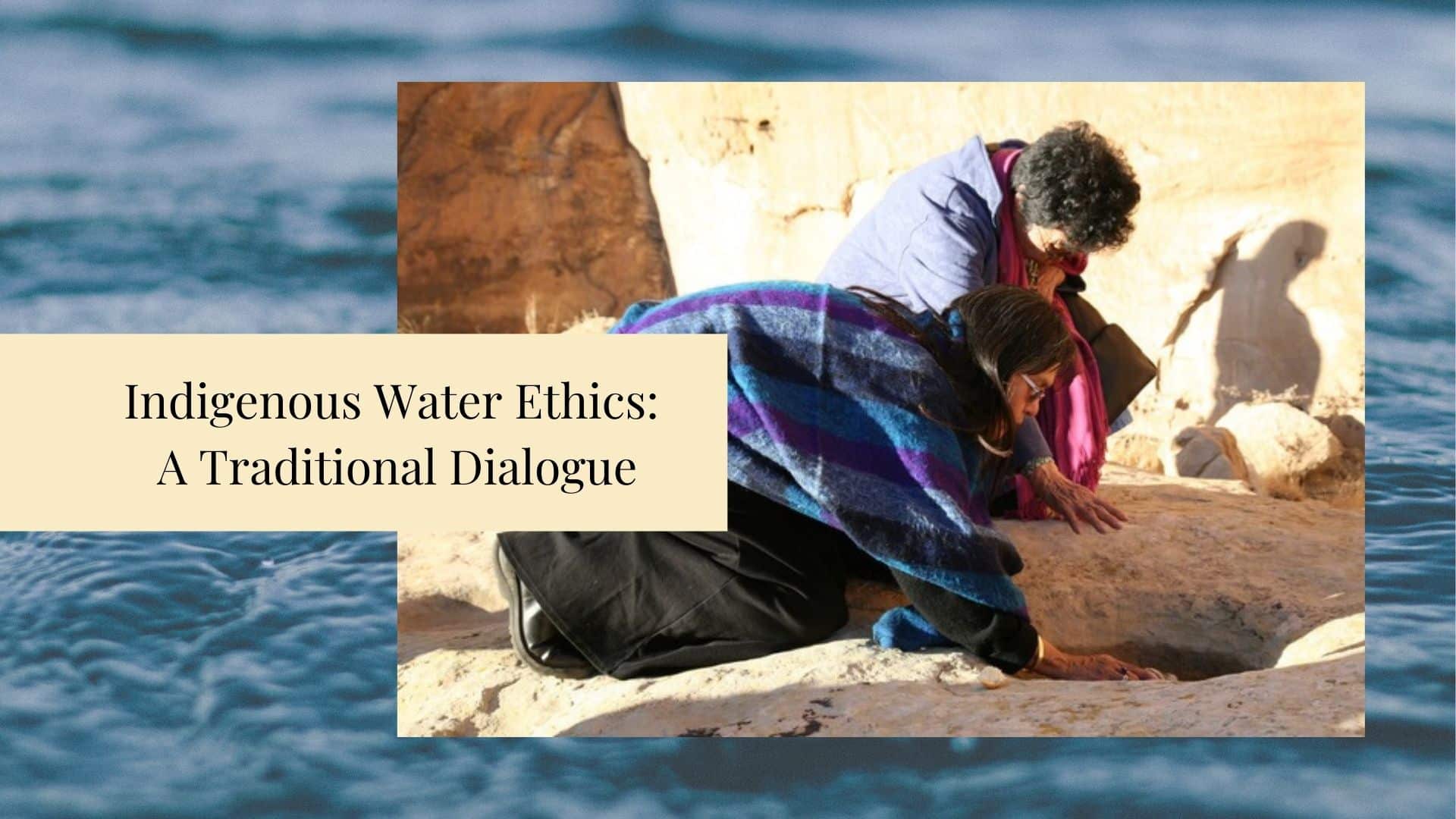 Join us for a dialogue conducted in a traditional way highlighting voices of indigenous perspectives on water ethics.
The United Nations General Assembly, in December 2003, proclaimed the years 2005-2015 as the International Decade for Action 'Water for Life'. Its primary goal was to promote efforts to fulfill international commitments made on water and water related issues. In March 2019, the years 2018-2028 were declared as the Water Action Decade. It is upon us now to respond to this call for action alongside critical initiatives for food systems, biodiversity and restoration of ecosystems. Water protection is a foundational component to all other calls for action to stabilize, protect and create resiliency for all life on Earth. As we seek to build frameworks for regenerative systems which support the health of all people and our planet, we must place indigenous perspectives at the center. To that end, CEE Original Caretakers Senior Fellow, Mona Polacca, will convene thoughtful representatives of indigenous cultures worldwide to gather and coalesce diverse perspectives and lived experiences from those already safeguarding 80% of our planet's ecosystems.
Convener: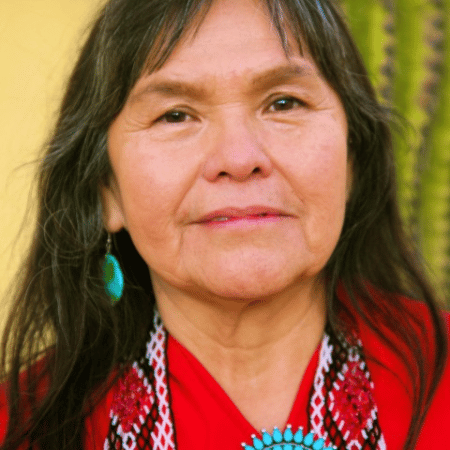 Mona Polacca is the Senior Fellow for the Original Caretakers Program at the Center for Earth Ethics. She is an educator and facilitator whose knowledge, empathy and values motivate others to speak and act. She has a special interest in older people and youth, and has led or participated in many effective initiatives related to Indigenous water issues and culturally appropriate health treatments for Native Americans.
Mona is a longtime active participant in the United Nations Permanent Forum of Indigenous Peoples Issues and has been invited to speak in global forums and assist in drafting declarations. In December 2008, Mona had the distinguished honor of being the representative of the Indigenous Peoples on a panel of world religious leaders. These panelists drafted and signed a statement, "Faith in Human Rights," in commemoration of the 60th Year of the United Nations Universal Declaration of Human Rights. In May 2013, she and others presented an intervention at the UNPFII, "A Call for the Indigenous World Forum on Water & Peace." Her efforts have included providing support to First Nations to build capacity to take action on climate change, build sustainable communities, protect lands and waters, and  conserve biodiversity.
Speakers include: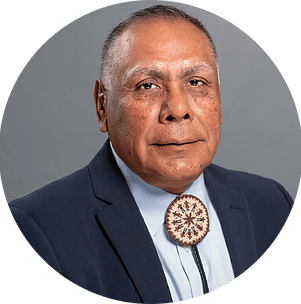 Austin Nunez is the Chairman of the Wa:k – San Xavier District of the Tohono O'odham Nation located in the arid Sonoran Desert region of Southwestern Arizona, with a population of 2300. He will present a case-study about a 23-year legal challenge to regain his tribe's inherent water rights. "Our once flowing river and underground water sources for the land base of our 27,000-acre reservation were compromised due to the over pumping of our aquifer by the non-indigenous settlers as they started to drill ground water wells beginning in the late 1800's. The challenge started in 1975, in the end, an out of court settlement was reached granting us 50,000 acre feet per year of Colorado River water, via an approximately 300-mile pipeline, and 10,000 acre feet of natural groundwater per year and were awarded a cash settlement to rehabilitate our farm. Our story needs to be told to provide lessons learned, and to instill hope in other similarly situated indigenous communities throughout the world."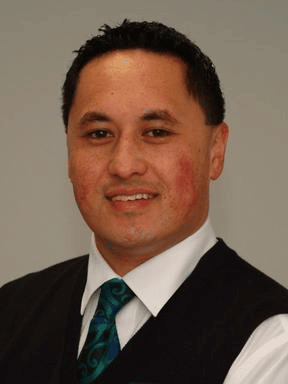 Dr Rāwiri Tinirau is of Te Āti Haunui-a-Pāpārangi descent, and has genealogical connections to several hapū (extended family groupings) and iwi (collections of hapū) who have connections with and interests in the Whanganui River. He is Co-Director of Te Atawhai o Te Ao, a Māori research institute focused on health and environmental research, as well as Deputy Chair of Ngā Tāngata Tiaki o Whanganui, the post settlement governance entity for the Whanganui River settlement. Rāwiri serves on a number of governance and advisory boards, and has several interests, including Māori community development, performing arts, education and Māori business and economic development. In his spare time, he likes to spend time in and on the Whanganui River.