In Conversation: Nature's Community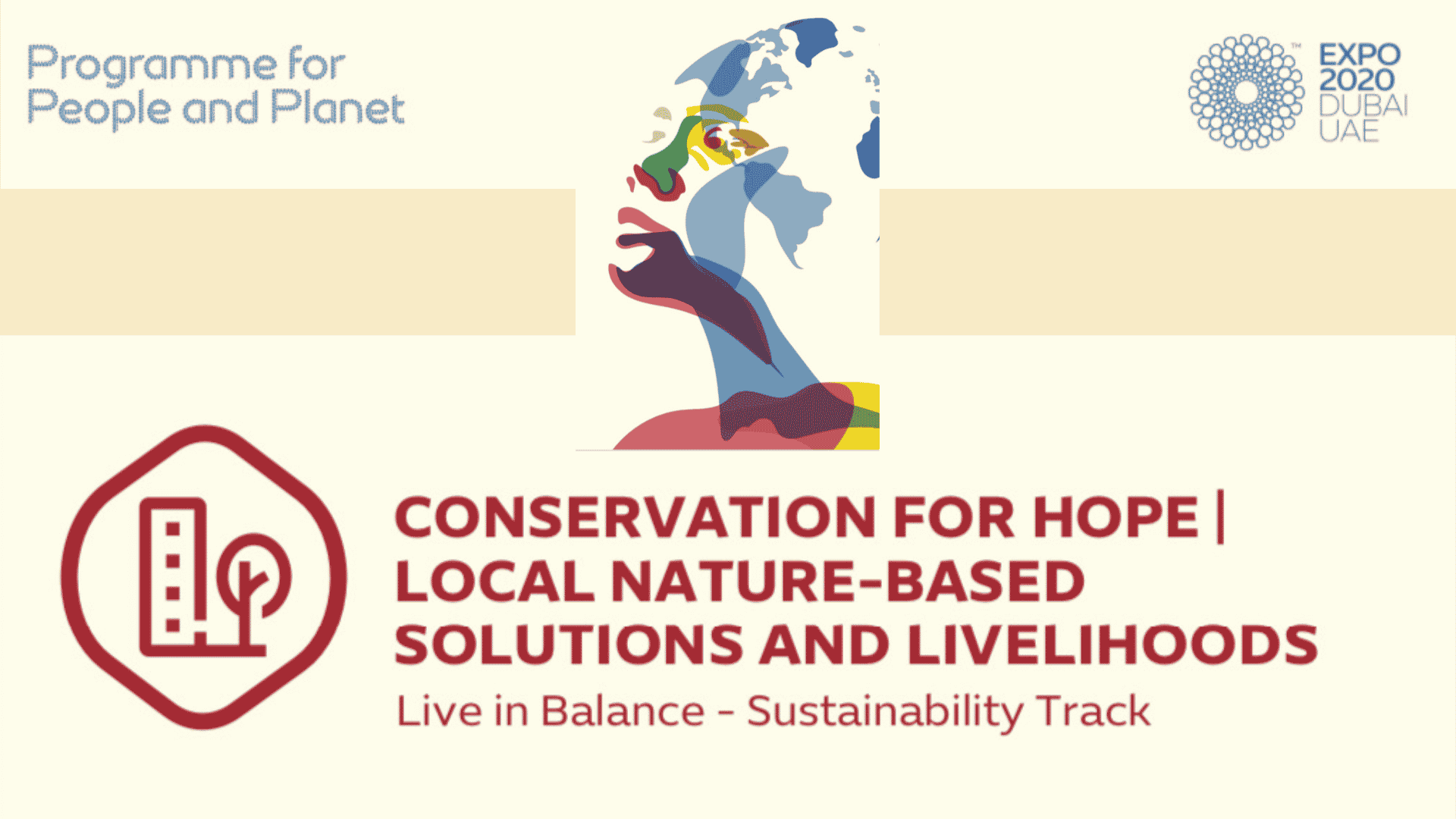 Conservation for Hope – Expo 2020 Dubai
Explore the intersection of ancient knowledge and new technologies, delve into the realm of law-making for Mother Earth and learn from award-winning collaborations and Indigenous leaders.
This one-day event offers attendees the chance to re-imagine global systems through the lens of Indigenous cultures, to learn how to collaborate with nature, exploring innovative Nature-based Solutions and the long-standing relationship between the natural world and human communities.
Join a discussion where traditional meets science and Indigenous experts convene with business executives. An unique opportunity to learn why Indigenous knowledge systems are at the forefront of planetary protection, central to designing regenerative and biodiverse global systems and critical to governments' abilities to meet new international targets for biodiversity and climate.
In Conversation: Nature's Community
Nature is embedded in the culture of Indigenous communities around the world. These ancient knowledge systems provide guidance to safeguard nature and leadership in addressing the climate and biodiversity crises.
Participants are invited to join a participatory welcome ceremony, led by Grandmother Mona Polacca, Hopi, Havasupai, Tewa Elder and Chair of the International Council of the 13 Indigenous Grandmothers.
Following the ceremony, Grandmother Mona Polacca will lead a conversation about her own heritage, offering insights into building human relationship to nature.
In the spirit of the day, this session will turn from talk to conversation and selected audience members will be invited on-stage to participate in a listen- ing exchange, exploring the potential of Nature-based Solutions to address societal challenges, benefit biodiversity and support human well-being.
"Nature's Community" with Mona Polacca  at Conservation of Hope one day event November 2nd