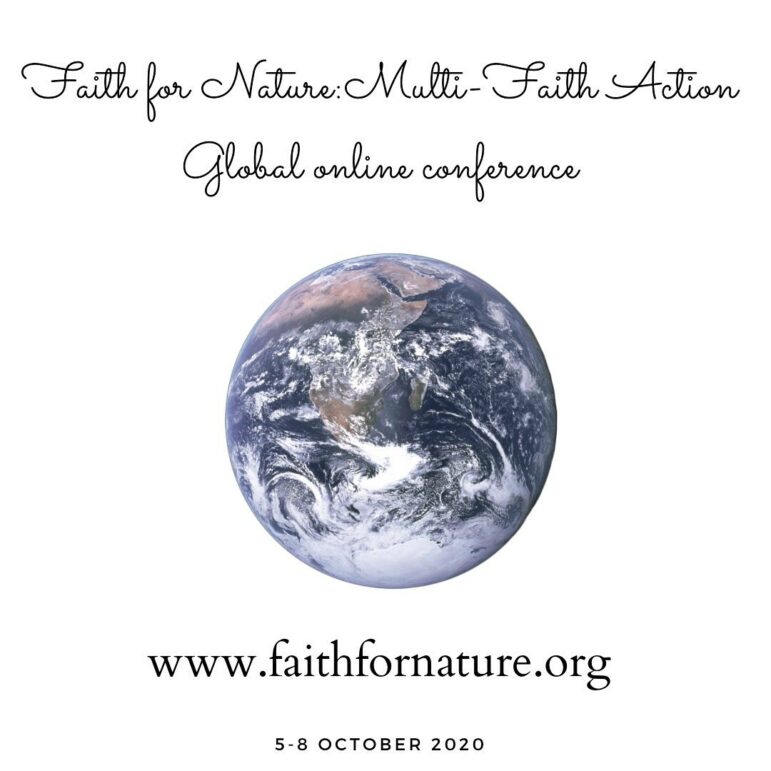 Faith for Nature: Multi-Faith Action
Center for Earth Ethics Director, Karenna Gore will participate in the 2020
FAITH FOR NATURE: MULTI-FAITH ACTION
Inspired to take collective action to protect our shared planet
Faith for Nature: Multi-Faith Action is a global event designed to lay the foundation for inter-faith collaboration for sustainable and regenerative development to achieve the SDGs. The concept and objectives of this conference will be in support of the fifth United Nations Environment Assembly to be held in February 2021 in Nairobi with the overall theme " Strengthening Actions for Nature to Achieve the Sustainable Development Goals". The Faith for Nature Conference will have the following objectives and outcomes:
A) Identify the relevance and way forward in mobilizing values, ethics, spirituality and faith-based action to achieve the SDGs.
B) Empower faith-based organizations in taking action for the SDGs and to cooperate for sustainable and regenerative development, with a view to endorsing the establishment of a global Faith for Earth Coalition.
Learn More about the Faith for Nature initiative.
Organized and Hosted by:
UNEP FAITH FOR EARTH INITIATIVE
EVANGELICAL LUTHERAN CHURCH OF ICELAND
UNITED NATIONS ASSOCIATION OF ICELAND
SOIL CONSERVATION SERVICE OF ICELAND