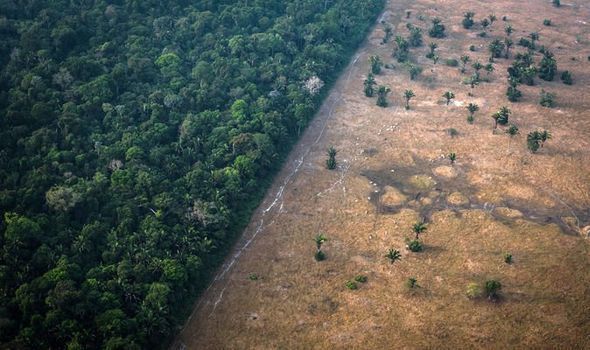 Ecology And Ecumenicity: Facing Division And Imagining Reconciliation In The Care Of Our Common Home
An online colloquium with ecologically-attentive theologians, ethicists, and community leaders from an array of Christian traditions. Organized with the Graymoor Ecumenical & Interreligious Institute
Free and open to the public. Register now.
The ecological crisis is, no less, an ecumenical crisis and an ecumenical opportunity. There can be no degradation nor restoration of the environment, on any scale from local to global, that does not also present a challenge of communication with and commitment to one another. The "home" (oikos) we share—however divided and acrimonious it may be—is and must be a home to all. Yet our ecological vision and efforts are often themselves divisive or inattentive to divisions that shape our capacities for response.
This roundtable will take up the urgent contemporary questions rising from the entanglement between social division (religious, political, ethnic, economic, and so forth) and ecological degradation. For instance:
How are we best to understand the causes and ethical entailments of our present ecological challenges through the resources offered by our (different and often disagreeing) traditions?
What roles are played by ecological precarity in the divisions (cultural, ethical, political, theological) between and within Christian communities?
How should religious communities (and conversations between communities) contribute to society's responses to these challenges—whether at the level of a public vision of ecological integrity, or at the level of concrete challenges like food security, environmental justice, and the plight of climate refugees?
What ecumenical resources exist for engagement between religious communities with apparently incompatible assessments of the present ecological situation?
This special program has been generously co-sponsored and co-organized by the Graymoor Ecumenical & Interreligious Institute, Center for Earth Ethics at Union Theological Seminary; the Church World Service; the Orthodox Christian Studies Center at Fordham University; and the Zohrab Information Center.
---
Panelists
The Rev. Dr. John Chryssavgis:
Fr. Chryssavgis, Archdeacon of the Ecumenical Patriarchate, was born in Australia, studied theology in Athens, and completed his doctorate in Oxford. He taught theology in Sydney and Boston, and currently serves as theological advisor to Ecumenical Patriarch Bartholomew, "the green patriarch." His latest book is 
Creation as Sacrament: Reflections on Ecology and Spirituality
 (Bloomsbury, 2019). He lives in Maine.
---
The Very Rev. Dr. Kelly Brown Douglas:
was named Dean of the Episcopal Divinity School at Union Theological Seminary and Professor of Theology at Union in September 2017. She was named the Bill and Judith Moyers Chair in Theology in November 2019. She also serves as the Canon Theologian at the Washington National Cathedral and Theologian in Residence at Trinity Church Wall Street. Ordained as an Episcopal priest in 1983, Dean Douglas holds a master's degree in theology and a Ph.D. in systematic theology from Union. Dean Douglas is the author of many articles and five books, including 
Sexuality and the Black Church: A Womanist Perspective
 and 
Stand Your Ground: Black Bodies and the Justice of God
. Her academic work has focused on womanist theology, sexuality and the black church.
---
Dr. Dawn Nothwehr, OSF:
is a leading Catholic environmental ethicist, who in 2012 was acknowledged among the top twenty-five eco-theologians in The U.S. Heartland by The National Council of Churches of Christ Ecojustice Programs. Since 2015 she has served on the Encyclical Working Group of the Office of Human Dignity of the Archdiocese of Chicago, whose mission is the education and implementation of 
Laudato Si'
. A Rochester, Minnesota Franciscan, Sr. Dawn joined the faculty of Catholic Theological Union (Chicago) in 1999. The mandate of the John Family Chair is to promote the Roman Catholic Consistent Ethic of Life, advanced by Cardinal Bernardin; thus, her research and teaching addresses a variety of issues. Her primary focus is environmental ethics through the lens of Franciscan theology, especially the effects of global climate change on poor people. Equal concerns include the religion/science dialogue, the ethics of power and racial justice, and fundamental moral theology.
---
Dr. Christopher Sheklian:
was appointed Director of the Krikor and Clara Zohrab Information Center in September 2018. An anthropologist by training, completing his PhD at the University of Chicago, Dr. Sheklian specializes in the Anthropology of religion and secularism, studying the role of liturgy and law on the lives of religious minorities. He teaches Classical Armenian at St. Nersess Armenian Seminary, and he is an ordained deacon in the Armenian Apostolic Church in America.
---
Rev. Dr. David Vásquez-Levy:
serves as President of Pacific School of Religion in Berkeley, California –a progressive, multidenominational seminary and center for social justice that prepares theologically and spiritually rooted leaders to work for the well-being of all. A committed Lutheran pastor, a nationally recognized immigration leader, and a sought-after speaker, Vásquez-Levy leads at the intersection of faith, higher education, and social change. He is currently engaged in a series of public conversation with various State Attorneys across the country in an effort to reframe our national conversation about immigration.