Duke Environmental Justice Symposium: Access to Water and Sanitation in Underserved Communities
February 9, 2018 at 9:00 am

to

4:00 pm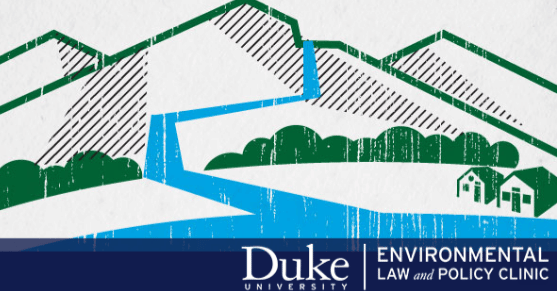 The Duke Environmental Law and Policy Clinic's first annual Environmental Justice Symposium will be February 9, 2018, at Duke Law. The theme of the symposium is Access to Water and Sanitation in Underserved Communities.
We will kick off with a panel discussion with environmental justice community organizers from across the U.S. who are addressing barriers to clean water and sanitation services in their regions, including Cherri Foytlin, Omega Wilson, and Colin Bailey.  Catherine Flowers will be delivering the keynote address about her work in Lowndes County, Alabama.

The afternoon session will comprise three break-out groups, where participants can take a deeper dive into three of the main aspects of these issues: Regulatory, Engineering, and Building Relationships in Communities.

View a tentative schedule and RSVP online and reserve your spot.