Karenna Gore to give Keynote at 2nd Annual Clinical Climate Change Conference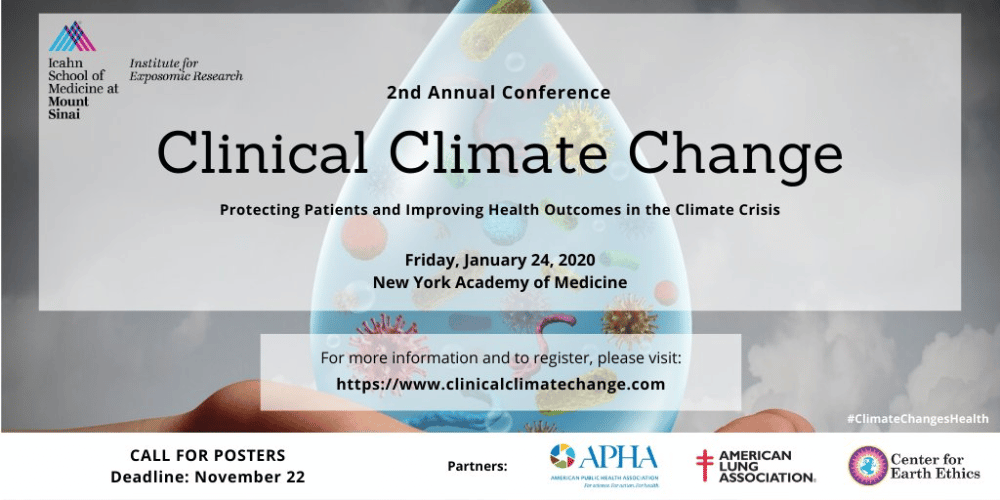 CEE's Director Karenna Gore will give the Keynote Address at the 2nd annual Clinical Climate Change Conference at the NY Academy of Medicine.  Karenna joins esteemed panelists and speakers to address issues related to health as it is and will be impacted by the climate crisis.
With the last year being the fourth warmest on record, it is critical that health care providers are prepared now to address the health effects of increased temperatures and extreme weather events. With the rise of heat-related illnesses, infectious, respiratory and cardiovascular diseases, as well as concerns related to mental health and nutritional deficiencies and food insecurity, providers need substantive, evidence-based education to effectively recognize and manage impacts to protect and improve human health. This CME conference is aimed at a broad audience of allied health professionals seeking to improve understanding, performance and patient outcomes.
This event is presented by: