Climate Resilience: Reframing the climate crisis conversation with Karenna Gore
Mar 4 at 7:30 pm

to

8:30 pm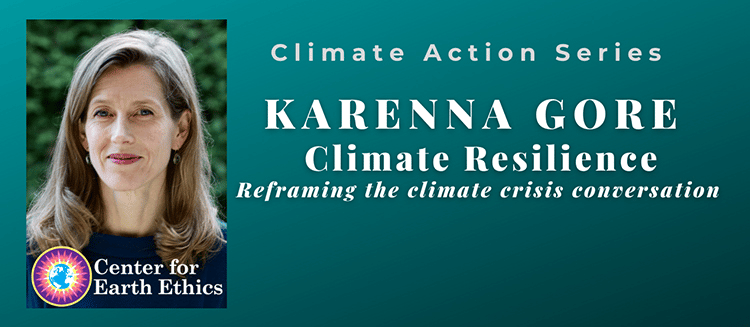 "The impacts of climate change are already here. It is an economical issue. It is a national security issue. It is also a moral issue. It requires deep consideration of our moral obligations to one another across time and space. The causes are also present among us and if we can see them quite clearly, we might be able to stop this unimaginably tragedy. In addition, we must simultaneously learn to adapt to the damage that has already been done." ~ Karenna Gore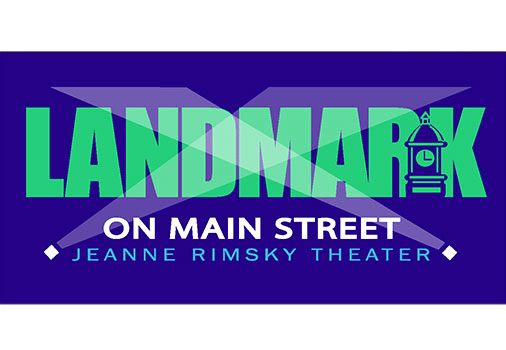 Join Landmark and Transition Town Port Washington for a presentation by Karenna Gore, founder and director of The Center for Earth Ethics. Then join the conversation, in an audience Q&A moderated by Hildur Palsdottir.
This event is streaming on Zoom. Please click the FREE EVENT link on this page to register and get your Zoom link. After registering, you will receive a confirmation email containing information about joining the meeting.
Karenna Gore is the founder and director of the Center for Earth Ethics (CEE) at Union Theological Seminary. The Center for Earth Ethics bridges the worlds of religion, academia, policy and culture to discern and pursue the changes that are necessary to stop ecological destruction and create a society that values the long-term health of the whole. She is also an ex officio member of the faculty of the Earth Institute at Columbia University. She is the author of Lighting the Way: Nine Women Who Changed Modern America. https://centerforearthethics.org
Dr. Hildur Palsdottir is a climate activist, community organizer, public speaker, and co-founder of ReWild Long Island. She is also president of the Board of Trustees at The Science Museum of Long Island. Hildur has a PhD in Biochemistry for research in Cellular Bioenergetics and worked as a Research Scientist at the Lawrence Berkeley National Laboratory and NYU Medical School. In 2017, she co-founded Sol Center in Port Washington. Hildur guides nature-based mindfulness and meditations at The Mindful Connection of Long Island in Merrick.
Climate Action Series
This is the first in a planned five-part Conversations from Main Street Climate Action Series with the goal of introducing community-centered climate solutions while also promoting individual action. Small changes to our daily routines can have lasting and impact on our environment and future.
Watch this space for more info & sign-up links for these programs.
Thursday, March 18 Regeneration Revolution
Thursday, April 1 Break Free from Plastics!
Thursday, April 15 "Green" Legislation
Thursday, April 29 Envisioning 2030
The Climate Action Series is presented in partnership with Transition Town Port Washington.