CLIMATE BILL PACKAGE: Organizing to Pass Major Climate Law in 2021
December 16, 2020 at 12:00 pm

to

1:30 pm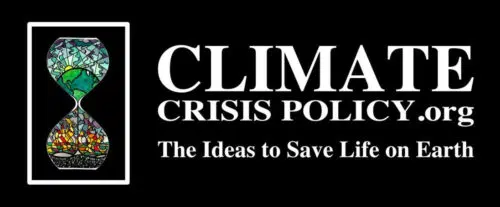 Join the network organizing A Climate Bill Package and seeking co-sponsors in all 435 House Districts. Goal: Pass Major Climate Legislation in 2021.
JOIN AAD & POLICY SECTOR TEAMS: Adopt-A-District.  Join Policy Sector Team.
Meetings WEDNESDAY (every 2 weeks).
Next General Meeting  Wed. 12/16.  Noon-1:30 ET.
Focus:  Adopt-A-District & follow up from the Climate Convergence Symposium, Dec 9 -10
Adopt-A-District Today.  Already 66 Adopted in 20 States
A "Climate Bill Package" Creates Unified Front for Climate Movement, Preparing Now for Nationally Coordinated Effort in 2021
For Climate Week 2020, a nationwide network has launched a "Climate Bill Package" campaign, uniting 12 bills spanning key policy sectors.  Designed to unite the underlying movements, the bills are collectively supported by over 1200 organizations.
The Climate Bill Package tackles regenerative agriculture, fracking, fossil fuel subsidies, plastics, refrigerants, confined animal feeding operations, toxic pesticides, planting billions of trees, restoring wetlands, environmental justice, and just transition, with additional bills pending that protect international forests, and ban new fossil fuel infrastructure, among others.
Collectively, these have a myriad of climate, environmental and structural benefits, and serve as a strong starting point for core elements of a more comprehensive legislative agenda in 2021.
"Strategically, the package unites movements to increase the political power needed for victory, said Todd Fernandez, Director of Climate Crisis Policy, a digest of climate solutions covering 150 reports and laws.  "If we work together, climate activists can defeat the triumvirate of Big Oil, Big Ag & Big Pharma and reclaim our democracy.  But we have to be ready."
The Climate Bill Package network will target all 435 Congressional Districts with an "Adopt-A-District" effort where local organizations form mini-coalitions to secure co-sponsorship of the package.   In 2020, the network will target 100 Districts, led by local leaders with Climate Reality, Project Drawdown, Unitarian Universalists, Sierra Club, 350, and more.
Among the many NGOs leading legislative efforts, the network collaborates with the Center for Biological Diversity, Mighty Earth, Natural Resources Defense Council, Food & Water Action, Family Farm Alliance, Environmental Investigation Agency, Climate Justice Alliance, The Center for Earth Ethics, and The Sabin Center for Climate Change Law at Columbia University.
Expectations are high that 2021 will present the first opportunity for huge climate action in Congress.  To prepare, the network aims to grow nationwide coalition capacity and infrastructure so that civil society writ large is ready to seize this moment and save our planet from ecological disaster.
The network hosts opening meetings on Wednesday, every two weeks, featuring experts on the legislation and action, with past meetings available on YouTube.  They are also reviewing the U.S. House Climate Action Plan to identify what's good, bad, and missing, to prepare for action in 2021.
2020 CLIMATE BILL PACKAGE 
(See: Sponsors, Summaries, Text, Support)
Materials
Break Free from Plastic Pollution Act of 2020 (H5845 – 2020):
Phases out most common single-use non-recyclable plastic products by 2022

Reforms waste and recycling programs, and establishes nationwide bottle return refund program

Holds corporations responsible for cleaning up plastic pollution
American Innovation & Manufacturing Act (H5544 – 2020)
Bipartisan bill to replace environmentally harmful hydrofluorocarbons (HFCs) used in refrigeration and air conditioning with more efficient cooling products

Creates 33,000 manufacturing jobs and an estimated 2.5M industry jobs by 2027
Protect America's Children from Toxic Pesticides Act (H7940 – 2020)
Bans pesticides shown to cause significant harm to children, adults, and the environment, some which are already banned or restricted in Europe & Canada

Bans insecticides that lead to pollinator collapse

Protects frontline communities directly impacted by pesticide exposure
Farming & Forests
Farm System Reform Act (H6718 – 2020)
Phases out concentrated animal feeding operations (CAFOs) and large factory farms that produce enormous waste and harmful pollution

Offers buyouts to help farmers transition from CAFOs to regenerative practices
Food & Agribusiness Merger Moratorium Act (H2933 – 2019)
Halts the corporate consolidation of the farming industry, which traditionally thwarts efforts on regenerative farming and devastates independent farmers
Climate Stewardship Act (H4269 – 2019)
Supports programs to reduce or offset one-third of agricultural emissions by 2025

Plants 16 billion trees, including 400 million in urban areas

Restores and protects 2 million acres of essential coastal wetlands

Invests in regional food systems, helping small and medium sized farms provide fresh, nutritious food to more people via local systems
Agriculture Resilience Act (H5861 – 2020)
Rewards farmers for promoting healthy soil and carbon sequestration

Supports farmers for practicing pasture-based livestock systems

Provides financial incentives to help farms transition to green energy

New federal programs aimed at reducing food waste
Fossil Fuels
Fracking Ban Act (S.3247 / H5857 – 2020)
Bans fracking nationwide by 2025 and prioritizes transition of fossil fuel workers into good-paying jobs in their communities

Immediately bans new federal permits for fracking-related infrastructure and bans fracking within 2,500ft of homes
End Polluter Welfare Act (H7781 – 2020)
Eliminates up to $150B in federal subsidies to fossil fuel companies over 10yrs
Environmental Justice & Just Transition
     10. Environmental Justice for All Act (H5986 – 2020)
Addresses disparities in environmental and public health, particularly impacting underserved communities and communities of color

Provides economic assistance for communities that depend on the fossil fuel industry, ensuring a fair and just transition for workers and local economies
JOIN AAD & POLICY SECTOR TEAMS: Adopt-A-District.  Join Policy Sector Team.
Let's get ready for 2021!
#ClimateCRISIS #ClimatePOLICY
Materials and more info: www.climatecrisispolicy.org
Questions: [email protected]
Wednesday, August 12, 2020
Wednesday, August 26, 2020
Wednesday, September 9, 2020
Wednesday, September 23, 2020
Wednesday, October 7, 2020
Wednesday, October 21, 2020
Wednesday, November 4, 2020
Wednesday, November 18, 2020
Wednesday, December 2, 2020
Wednesday, December 16, 2020