CEE's Karenna Gore to speak on Earth Ethics and Justice with Earthjustice Attorney, Eve Gartner, at CTAUN Conference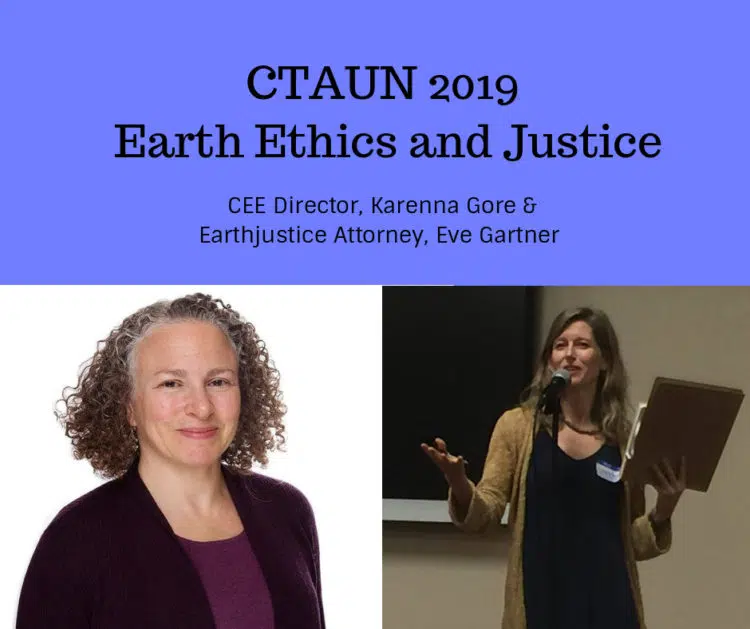 "OUR PLANET – OUR CRISIS – WHAT'S NEXT?"
CTAUN's annual conference – Our Planet – Our Crisis – What's Next? – scheduled for April 5, 2019, will have a special science component and materials addressing ways in which teachers can effect these changes in their classrooms. We urge active educators and young people to join us in meeting this great challenge of our time.
This conference will highlight major issues affecting our environment, and showcase efforts underway by UN agencies, governments, NGOs and individuals in finding solutions.  Special emphasis will be on the role of educators in raising  awareness and as always we will provide resources for use in the classroom.
We invite you to join us for this important discussion, and invite your thoughts on this topic  – contact us at [email protected]
Please join us for our 20th Conference at the United Nations on 5 April, featuring Fabien Cousteau, Founder and President of the Fabien Cousteau Ocean Learning Center.
REGISTRATION is now open.