2019 Pulitzer Conference: Beyond Religion
June 8, 2019 at 1:30 pm

to

June 9, 2019 at 12:30 pm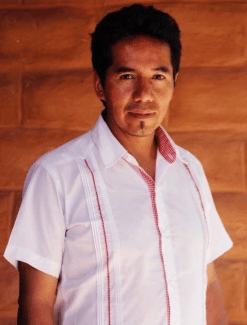 Each year, the Pulitzer Center's annual conference spotlights some of our best journalism projects in leading news outlets to explore a theme that illuminates the most pressing issues of our time. With our in-depth, prize-winning journalism as the focus, we bring together diverse perspectives on reporting and how global issues affect us at home.
This year we're exploring  the intersection of religion with climate change, global health, conflict and peacebuilding, gender rights, fundamentalism, and much more. Join us for a conversation with journalists, policymakers, academics, and other experts.
Beyond Religion and the Pulitzer Center's reporting and outreach on religion is supported by the Henry Luce Foundation. Additional related reporting and outreach is supported by Humanity United (Peace and Conflict), the MacArthur Foundation, Omidyar Network (Property Rights), The Rockefeller Foundation, and individual donors dedicated to raising awareness of critical global issues.
CEE's Original Caretakers Program Director, Mindahi Bastida Munoz, will participate in a panel discussion on Religion and the Environment with Tiokasin Ghosthorse and Kalyanee Mam.  Details below.
Panel 3: Religion & The Environment
This fall, a special Synod of Bishops for the Pan-Amazonian region will examine evangelical approaches to climate change in the region.This reflects a growing movement within the Catholic church to take on issues related to land use, biodiversity, and rights of indigenous people. Meanwhile indigenous voices from the Amazon and globally–including here in the United States–have been leading voices in the struggle to respect and protect the environments they have long called home. What can we learn from these "guardians of the earth"? How do other religions intersect with the environment? And what is the potential for interfaith collaboration in the protection of our planet?
Moderator: Mary Evelyn Tucker, Co-Director, Forum on Religion and Ecology, Yale University
Panelists:
Kalyanee Mam,* filmmaker, lawyer and storyteller, "Fight for Areng Valley" featured on New York Times Op-Docs
Tiokasin Ghosthorse, speaker on peace, indigenous and Mother Earth perspectives, Cheyenne River Lakota Nation of South Dakota
Mindahi C. Bastida Munoz, director, Original Caretakers Program at the Center for Earth Ethics