Profile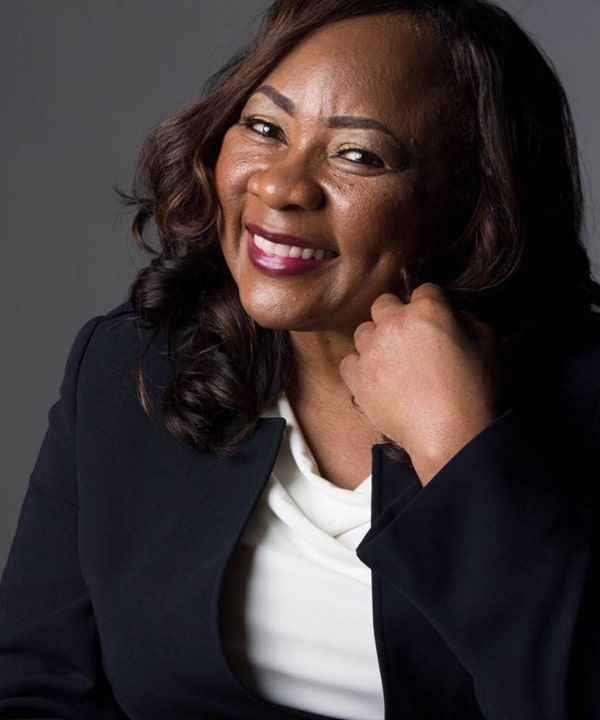 Catherine Coleman Flowers
Advisory Board Member & Former Senior Fellow, Environmental Justice & Civic Engagement (2015 – 2021)
Catherine Coleman Flowers is the founder of the Center for Rural Enterprise and Environmental Justice (CREEJ) which seeks the implementation of best practices to address the reduction of health and economic disparities, improve access to clean air, water, and soil in marginalized rural communities by influencing policy, inspiring innovation, catalyzing relevant research, and amplifying the voices of community leaders. This is done within the context of climate change and through the lens of environmental justice.
A member of the Board of Directors for the Climate Reality Project, she is employed as the Rural Development Manager for the Equal Justice Initiative and serves as a Senior Fellow for the Center for Earth Ethics at Union Theological Seminary. Her goal is to find solutions to raw sewage that exist in rural communities throughout the United States. Catherine is also an internationally recognized advocate for the human right to water and sanitation and works to make the UN Sustainable Development Agenda accountable to front-line communities. Her journey is chronicled in her book entitled Waste: One Woman's Fight Against America's Dirty Secret, which will be published by the New Press this November. Catherine was recently awarded a 2020 MacArthur Fellowship grant for her work as an Environmental Health Advocate.
Catherine's Videos
The Accidental Environmentalist: Catherine Flowers: A mosquito bite decades ago leads Catherine Coleman Flowers on her life's journey.  A day in the life of an environmental justice activist to solve problems at the intersection of poverty, climate change, and politics from the Alabama Black Belt to Washington, D.C. 
America Will Be – Uniting a Movement: Kairos Center & the Poor People's Campaign document the people coming together for clean water & to eradicate poverty, from Standing Rock and beyond.
HBO's VICE News Reporting: Catherine Advocates For Alabama Residents Exposed To Hookworm.
Ms. Catherine Flowers, Rural Development Manager, Delivers Testimony on #InvestingInWater. As Rural Development Manager for the Equal Justice Initiative, Catherine delivers a testimony on investing in water.
Announcements
Announcements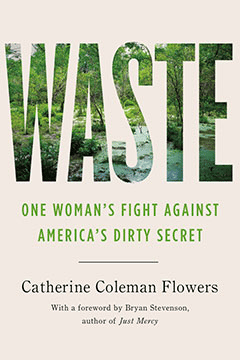 Catherine Coleman Flowers' First Book 
Waste: One Woman's Fight Against America's Dirty Secret – available November 2020  Learn More
The "Erin Brockovich of Sewage" tells the riveting story of the environmental justice movement that is firing up rural America, with a foreword by the renowned author of Just Mercy (Bryan Stevenson)
"When you combine the ecological expertise of Rachel Carson, the dogged determination of Erin Brockovich, and the lifelong passion for equality of John Lewis, you get Catherine Flowers. Catherine's story and her work in Lowndes County should motivate all of us to ensure that environmental injustice will no longer be America's dirty secret." – John Kerry, 68th U.S. Secretary of State
---
From the Blog
MARCH 29, 2021 • STATEMENTS AND RELEASES Today, the White House announced the members of the White House Environmental Justice Advisory Council. The advisory council will provide advice and recommendations to the Chair of the Council on Environmental Quality (CEQ) and the White House Environmental Justice Interagency Council on how to address… Read more
Help us Investigate Sanitation Inequality in the US March 9, 2021 Categories: Public Programs & Events We know that access to sanitation – just like access to clean air and water – is so often divided along race and class lines. But while there's never been more awareness that environmental racism… Read more