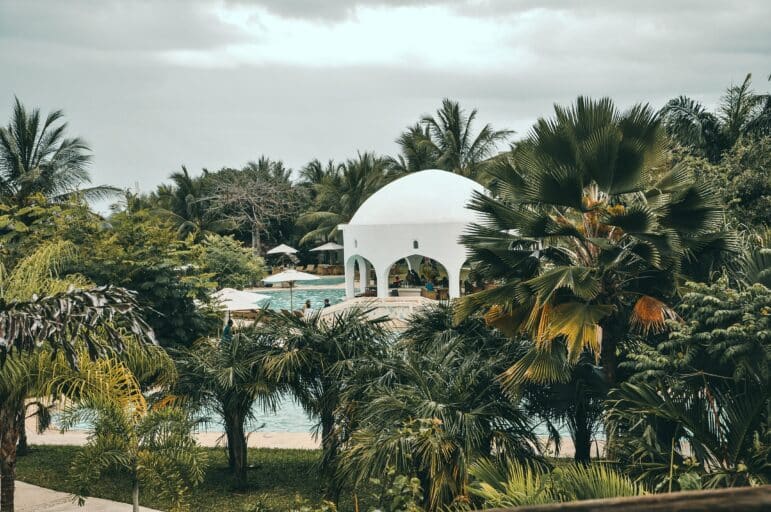 Green Spaces Are Not Luxuries: A Reflection on Mombasa
As we work on ecosystem restoration, we need to be cognizant of the structures and histories that brought us to the place that we're in today. Our current institutions, the way land is utilized and occupied, as well as the allocation of green spaces are all informed by the generations that came before us and the choices that they made. Though we cannot choose what we've inherited, we can choose what we pass on to the next generation.
This is the challenge faced in many cities around the world, including Mombasa, Kenya, which was the focus of the most recent Values, Cultures, and Spirituality Consultation hosted by the Center for Earth Ethics to support the UN Decade of Ecosystem Restoration. Present-day Mombasa reflects its colonial past in terms of its architecture and how the city is planned. There are few communal green spaces or parks, and those that do exist are in more affluent areas cut off from the general population. This is a relic of the Portuguese colonists, who constructed elaborate gardens for themselves and their fellow Europeans but excluded native Mombasans. Green space was seen as privilege and luxury, and that sentiment has infiltrated the modern psyche.
Green spaces should not be luxuries. Research shows that green spaces provide a suite of environmental benefits, ranging from mitigating the impacts of pollution to reducing the urban heat island effect. Just as importantly, access to parks, trees, fountains, ponds and beautiful flowers provide an increased sense of well being, increased mental health and physical health. "Immersion in natural landscapes such as urban forests can reduce stress and have a restorative effect on mental and social health," according to the USDA.
The consultation's first speaker Ms. Simran Khataw, an environmental consultant and Mombasan, noted than less than 3% of Mombasa's land is publicly accessible green space, and it is shaped by racial segregation.
It's not simply green spaces within the city, though. While cities constitute ecosystems unto themselves, they are also components of much larger ecosystems. Ms. Mary Gona, shared the work that the Brain Youth Group is doing to restore mangroves in Mombasa. Mangroves are unique because of how intertwined they are with the urban setting and population. They provide homes to fish and salmon and countless birds, and they form an important barrier protecting the city from the swelling ocean. Yet like all forests, these mangroves are under threat, not only from climate change and environmental degradation, but also from Mombasans who harvest the wood for cooking fires. The challenge, then, is to raise community awareness about why it's important to protect the trees while also replanting and restoring them.
Climate change is not simply a local issue, of course, which is why Dr. Chris Elisara shared his experience engaging faith actors in sustainable urban development work. His work with UN-Habitat as well as with faith leaders around the world is an example of what happens when we put faith into praxis, and work collaboratively to improve our common home. For Dr. Elisara, it's not simply a matter of greening faith spaces but instead having faith leaders proactively engage city councils and local governments. Faith leaders can help guide urban development by advocating for just, equitable, and sustainable policies that privilege impacted communities and encourage the growth of accessible green spaces.
A wonderful example of this is the Prayer Garden at the Consolata Shrine in Nairobi, Kenya. It is a place of solace and succor, where you can escape the busyness of the city in the midst of trees, greenery and the sounds of birds. As cities continue to grow, faith communities have an amazing opportunity to expand these sorts of spaces throughout their institutions — providing an amazing shelter for people and nature alike.