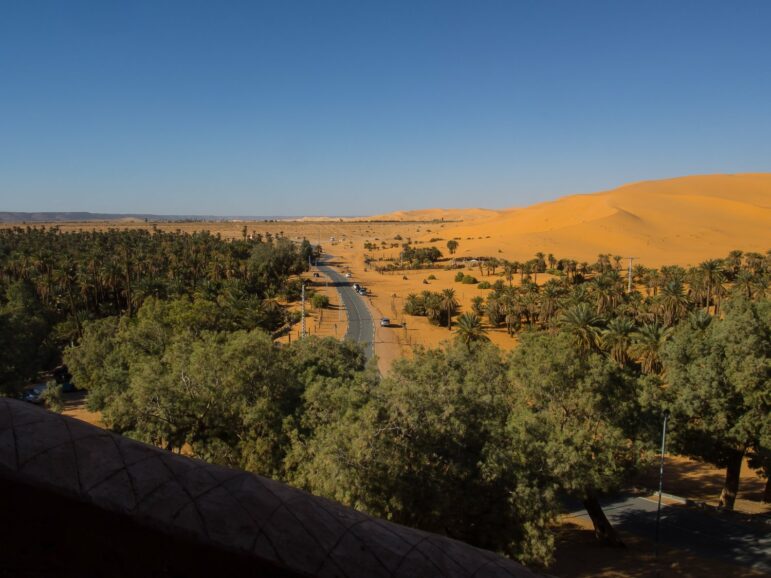 Engaging Women of Faith in Food Systems Transformation
Food and water insecurity. Population growth. Diet and nutrition.
These three conditions combined – exacerbated by climate change – are creating challenges and even failures of food systems in the Middle East and North African (MENA) region, both in regards to sustainability and human health.  
On June 7, 2022, the Faith + Food Coalition, along with its regional partners, hosted a side event at the Bonn Climate Change Conference to hear directly from women in the MENA region to learn about the challenges they are facing and how faith is helping inspire solutions. The panel is the outcome of a dialogue hosted by the Faith + Food Coalition that brought together women from across the MENA region. Another outcome of the dialogue is the following report, which goes into greater detail about the challenges, solutions and proposed policy recommendations we hope will be taken up by governments and businesses in the MENA region to support food system transformation and the well-being of women and girls.
Speakers included: 
Amel Lakhdari

 – McAndrew Leadership and GlobalOne 2015

Asria Mohamed Taleb

 – External Advisor, UNMIS Secretary General

Cristina Tirado

 – IPCC & IPBES Lead Author, SHE Foundation

Fatma Shaat 

– WEFAQ Society for Women and Child Care

Safaa Shaaban

 – Torraha

Mei-feng Lin 

(moderator) – Buddhist Tzu Chi Foundation
The MENA region is home to the Mediterranean diet – a cultural heritage – that is known the world round for delicious and nutritious fare. It has fed countless generations in the region, but for all the reasons listed above, its efficacy is failing. The nomadic lifestyle of those who live in the Sahara is threatened as well. Climate change has amplified the impacts of heat, which is debilitating for pastoralists and their animals, as well as vegetation. 
Extreme heat pounds the region, making work and even basic movement an impossibility during the hottest days. War and conflict upend safety and supply chains. Those displaced by war find themselves in overcrowded and unresourced refugee camps where women often are forced to prostitution to gain the food and water for their families. 
Other countries in the region, such as Egypt, are encountering rising sea levels along with extreme heat and desertification. Rising sea levels are polluting groundwater, forcing the aridification and acidification of soils as well as creating new challenges for producing reliable crop yields. 
It is an unconscionable, daily reality for millions. Yet in the midst of these harrowing conditions, women and girls, who bear a disproportionate responsibility within regional food systems – being asked to harvest, procure and cook for the family – are finding innovative solutions that help to adapt to and mitigate the climate crisis. These include the education of youth on the realities of climate change and environmental science, and how to mitigate it. They not only introduce innovative hydroponic farming methods but also look back toward antiquity and traditional farming and irrigation systems.
Faced with uncertainty, these women rely on their faith, their ingenuity and one another to live in such desperate situations. Climate change is rapidly reshaping the region and these women are instrumental in finding solutions out of this crisis.