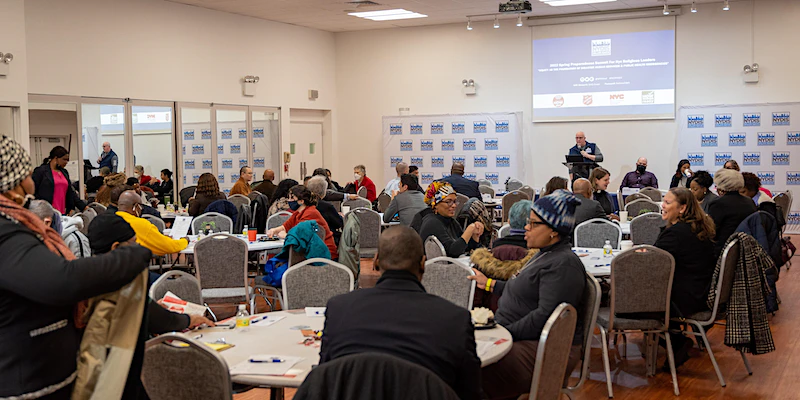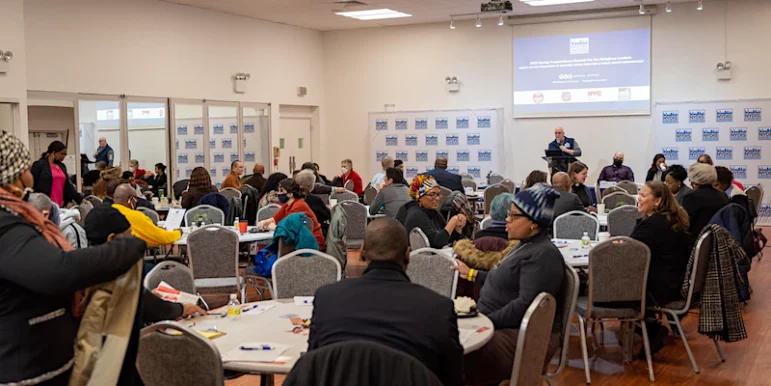 Climate Change, Disasters & the Vulnerable Communities We Serve
Executive Director Karenna Gore will be among the featured speakers at "Climate Change, Disasters & the Vulnerable Communities We Serve" on Wednesday, September 28. This preparedness summit for New York City faith communities runs from 9 a.m. to 3 p.m. at Brooklyn Borough Hall.
Jacqueline Patterson, executive director of the Chisholm Legacy Project (and a CEE Advisory Board member), will deliver the keynote address.
This summit will provide full-day, in-person, "climate resiliency training, tools, and networking opportunities" for New York City "clergy and religious lay leaders who are serving dis-invested communities disproportionately affected by the climate crisis." It will include presentations on "Climate Justice: Why Faith Communities Matter," the "Deep Links between Climate Injustice and Racial Injustice," and "Why Climate Change Calls for a Disaster Services Remodel" in addition to interactive panel discussions on climate disaster inequities and climate resilience.
The summit is being organized by New York Disaster Interfaith Services in collaboration with the Faith Sector Community Preparedness Program and NYC Department of Health and Mental Hygiene – Office of Emergency Preparedness and Response.