A problem with climate change is that no one knows what's going to come next. Yes there are climate models – some from nearly 40 years ago – that accurately predict the moment we are in: record floods, incredible droughts, dwindling snowpacks, and a full ⅓ of the year consumed by fire.  
What is lost in these reports, though, are the realities of the communities that now must respond to the crises they create. They don't tell the stories of those forced to relocate to Portland because their home went up in flames two years ago in Paradise, CA. These unwilling transplants never dreamed of moving to Oregon but are here now trying to make sense of their new lives. There are thousands of such in-migrants finding their way to Oregon either due to force of circumstance or because they can see the writing on the wall.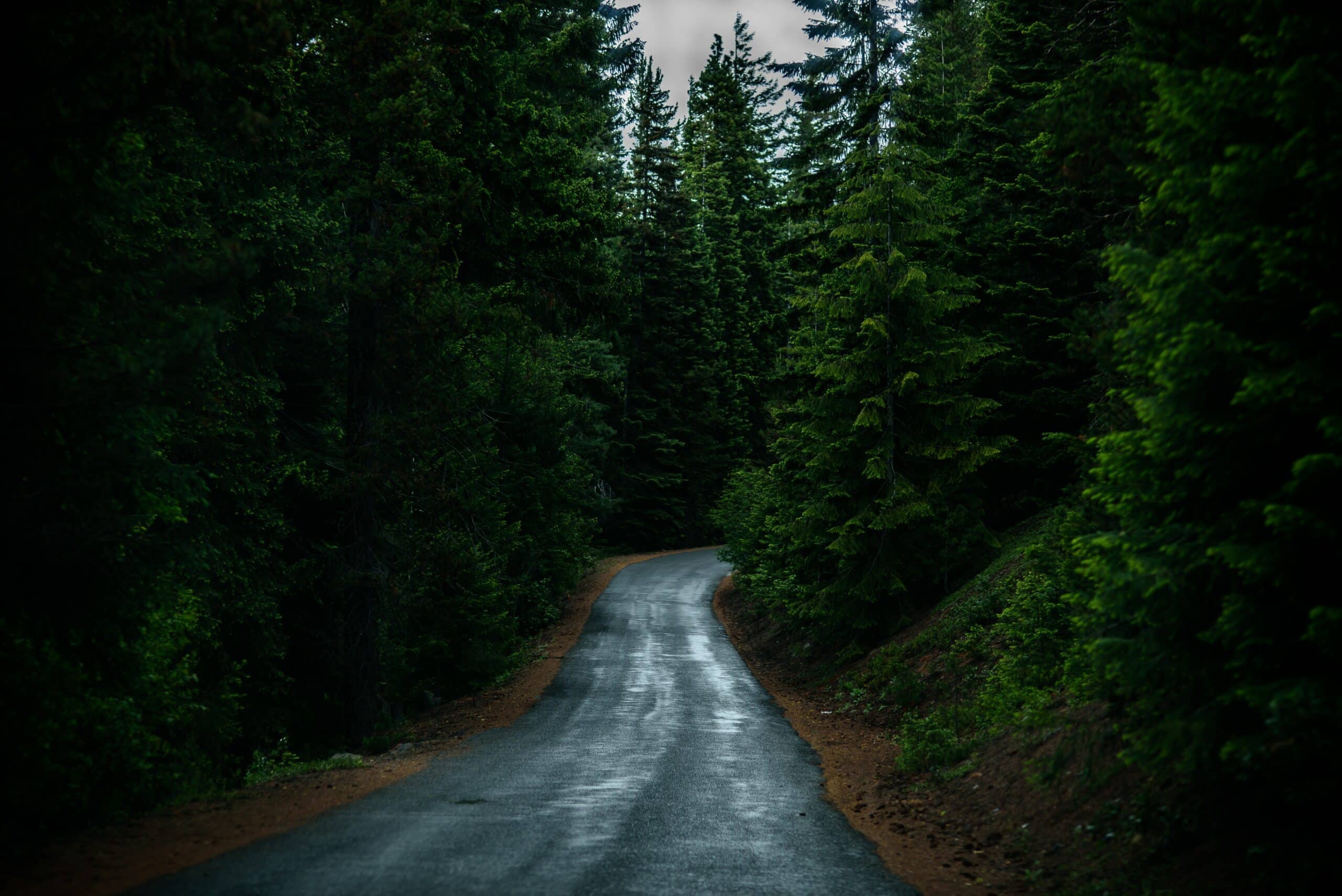 Oregon has always been a popular destination for transplants but the numbers are being amplified thanks to climate change.  Already stressed and aging infrastructure in cities across the state are being asked to do more than ever before. Bend is expecting a ~40% population increase in the next decade leading city managers to wonder where to put them and how to allocate an already stretched water supply. In Portland, the housing crisis is only getting worse, to say nothing of the increasing traffic and decreased air quality that will come with it. 
For all of these reasons we are required to think differently about how we live in the now so that we're prepared for whatever then presents itself. It's why nearly 40 faith leaders from around Oregon gathered together at Willamette University December 4-5 for a training titled 'A Community Response to Climate Change'. The training – hosted by the Center for Earth Ethics, the Claremont School of Theology at Willamette University, the Climate Reality Project, and Ecumenical Ministries of Oregon – was convened to hear how communities around the state are already being impacted and how faith leaders can best respond.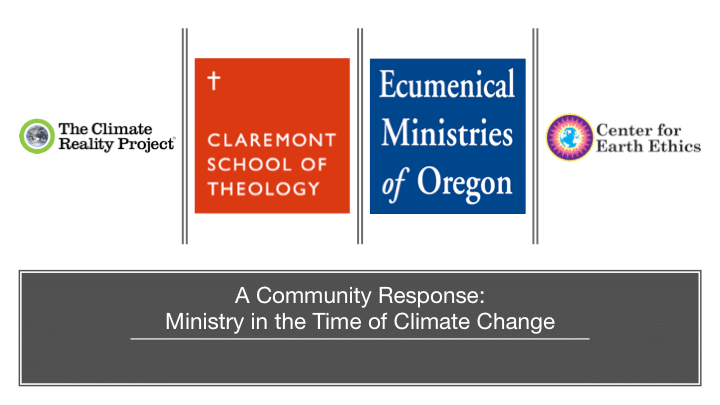 One of the principle goals of the conference was to create a stronger sense of community for faith leaders working on climate in Oregon. Advocacy on climate can be an isolating experience for many faith leaders who don't find allies within their peer groups or in their own communities. Yet though climate change remains a politically charged topic, the felt realities of climate change refuse to be ignored. Many pastors in the room shared how their congregations are increasingly impacted and of the emotional and financial toll climate change brings. And while those in the rooms came from very different contexts around the state several common themes emerged among the group: struggles to address mental health issues related to climate change, a desire for better disaster preparedness, responses to wildfire, and an ever increasing need to care for immigrants and in-migrants moving to the state.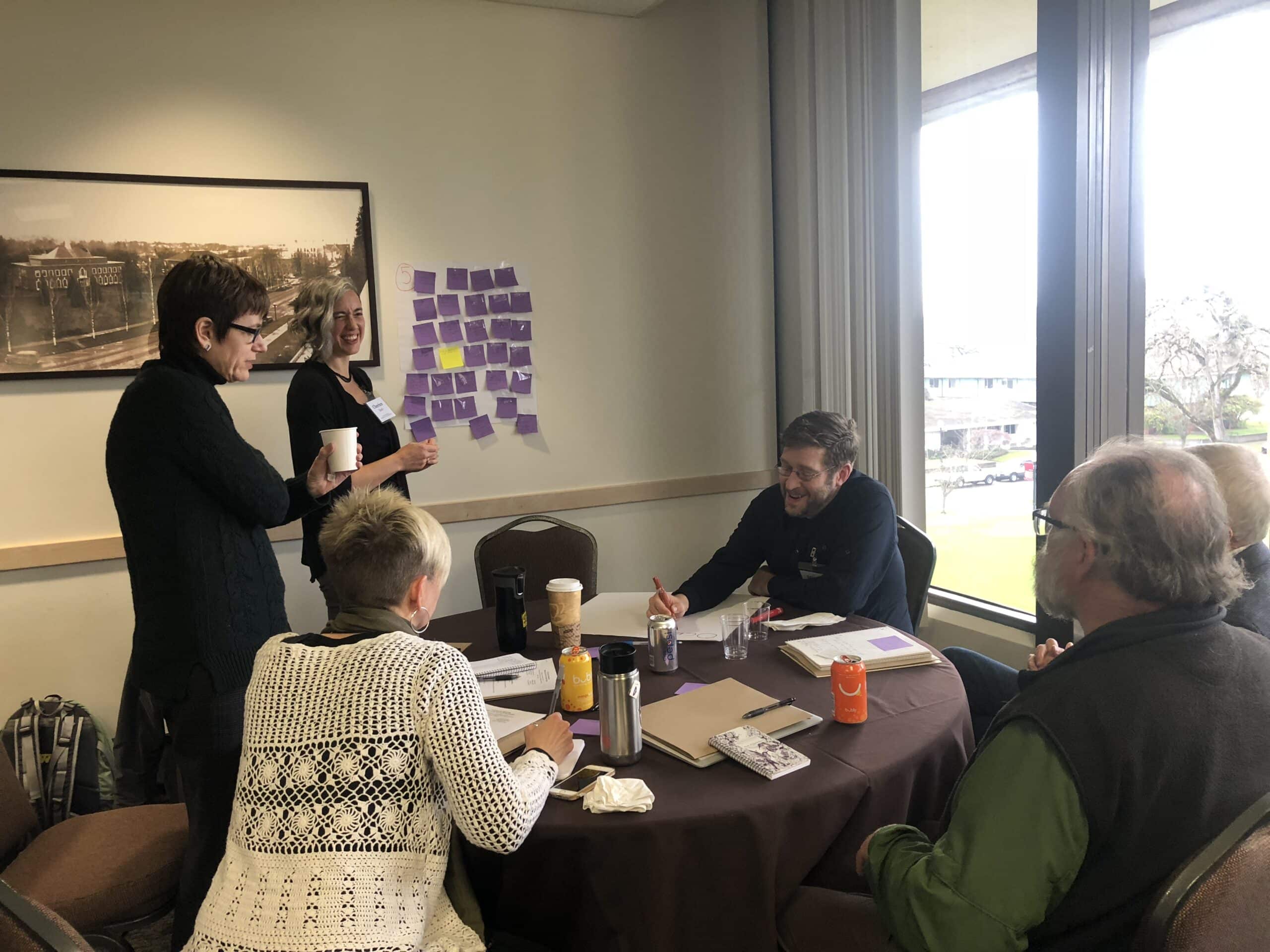 While the problems facing communities are becoming startling clear the solutions to them remain clouded and somewhat distant. Working groups to address each of the issues were created to identify and imagine how the faith community could respond especially in regards to the most vulnerable in Oregon. There is no doubt that frontline and historically marginalized communities are feeling them the worst. It was important that these voices were present as conference attendees but also as speakers to highlight the struggles many of these communities face. We were grateful to hear from Oriana Magnera of Verde NW, Pastor E.D. Mondaine of the Portland NAACP, and Jeremy Five Crows of the Columbia River Inter-Tribal Fish Commission.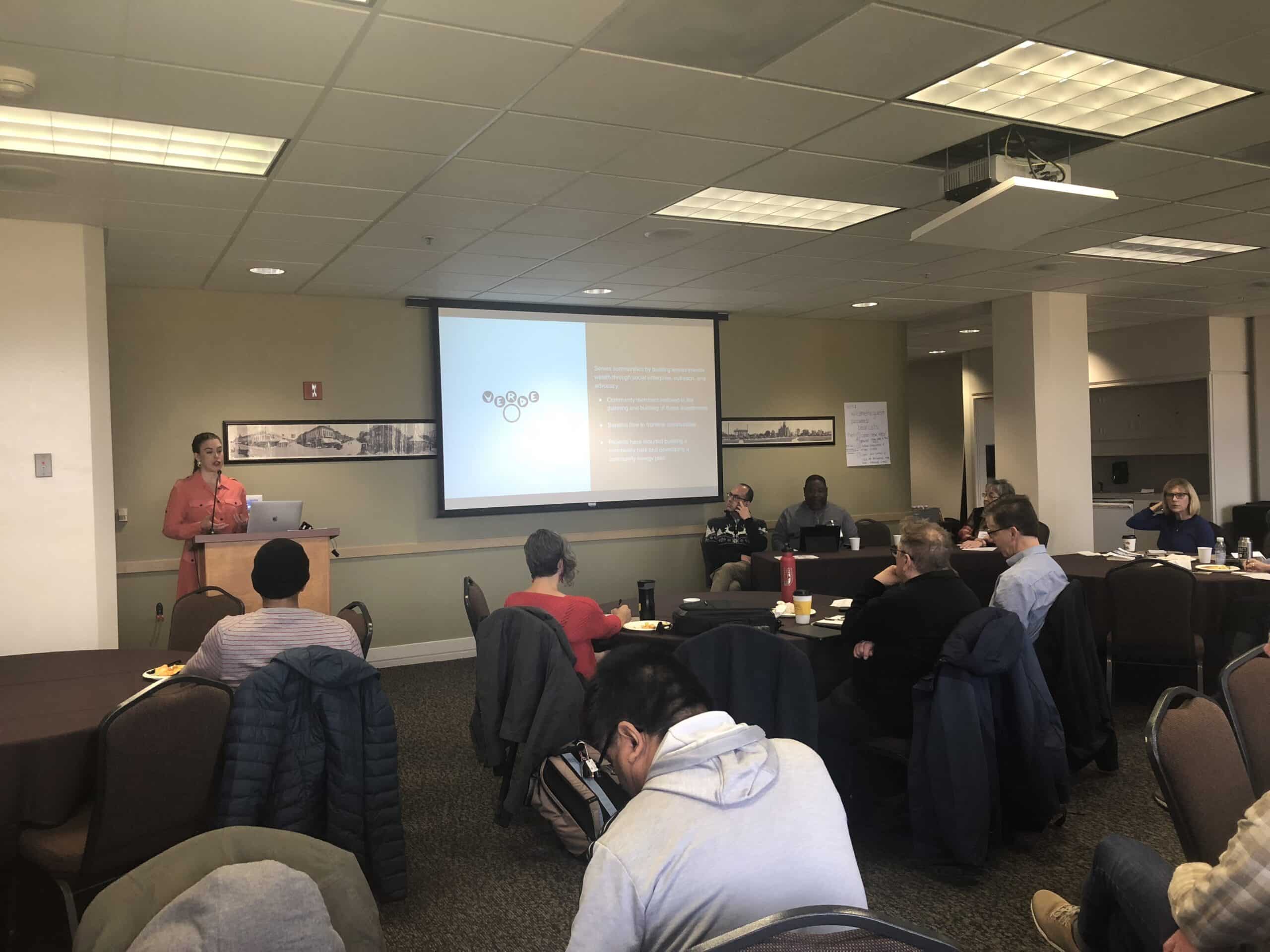 Ms. Magnera spoke to the need for better legislation to protect air quality, especially in low-income urban zones. It's not by mistake that most bus depots and major thoroughfares are placed next to brown, black, and low-income neighborhoods leading to increased incidences of respiratory and cardiovascular diseases. It is a problem that needs to be addressed immediately and once solved, will have cascading benefits for surrounding communities and their environments. This message was echoed by Pastor Mondaine as well, who through his work at the NAACP, has fought for community water and housing rights and meaningful climate legislation.  One such piece of legislation is the Portland Clean Energy Fund that "will lift up a community-led vision that builds resilience and wealth in the face of climate change and federal inaction." 
Jeremy Five Crows challenged the audience to look at the religious and cultural impacts of climate change through the lens of the  First Foods tradition of the Umatilla Tribe which serves as a reminder to local tribes to care for the First Foods – water, fish, game, roots and berries – that care for them. As climate change worsens, each of these elements are threatened differently and must be cared for in their own ways. If left unaddressed, these foods may be lost to history taking with them a cultural and spiritual importance of generations. 
The problems set in front of us are limitless. Even in a room of pastors whose day job is to help others find hope and purpose, the reality of climate change weighs heavy. Climate change asks us to truly look into the void of not only our own mortality but of the morality of every aspect of the world which grounds us and gives us meaning. It means articulating a future not of hope and happiness but of loss and unknown change. It's an existential weight that bears down on each generation differently. For the old it's a question of what have they done? How could they leave behind such an awful legacy? For the young it's wondering how to come to terms with a dramatic harrowing future. And for those somewhere in the middle its severing the promises we were told in our youths and doing our best to prepare the way for ourselves and those younger generations we're now accountable to in ways we never imagined.
There's always a way out of no way. There's always reason to hope even if it's not ready to be found. When we began the conference,  Rev. Michael Ellick of Ecumenical Ministries of Oregon reminded the room that we don't have all the answers – and that's ok. What we have is each other and the connections we make now are critical for dealing with tomorrow's problems. We must grieve what is being lost while keeping ourselves open to the new life that emerges along the way. There's always hope for the new.