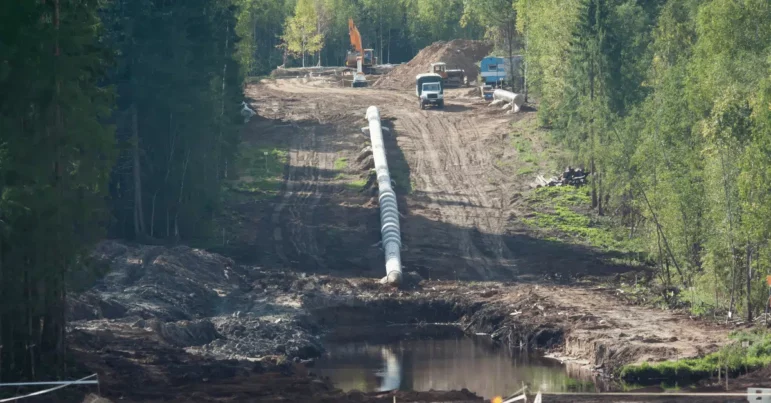 40 Groups Call for Fair and Open Review of the Mountain Valley Pipeline
Today, the Center for Earth Ethics joined 40 organizations representing millions of Americans to call on officials in the U.S. Forest Service and Bureau of Land Management to respect the public's proper role in decisions about the Mountain Valley Pipeline. The groups are asking the USFS and BLM not to rush the environmental review process.
In a letter to the US Department of Agriculture, the USFS and the BLM, the groups are asking for a public comment period to help guide the agencies' deliberations before the officials release a new draft environmental review, They warn that a rushed process could lead to poorly supported decisions, like those twice rejected by the courts already.
"There is an important principle at stake here," says Karenna Gore, executive director of the Center for Earth Ethics, who was among the letter's signers. "The government should not hand over public land to private interests who damage it — all for the sake of a project that not only does not benefit the public, but could do considerable harm. The communities who live within a natural landscape are those who know it best, and they deserve to have their voices heard about all the dimensions of value and meaning that might not be cared about or counted by outside interests."
"Ethics must inform development, and the ethical course of action in this case is to respect local communities' relationship to the natural world they live in," she added.
As a press release from Wild Virginia noted, the proposed 303-mile fracked gas pipeline "would cross some of the steepest slopes in the Appalachian regions of Virginia and West Virginia, including the Jefferson National Forest." The pipeline was originally scheduled to be in service by 2020, but is years behind schedule, more than $3 billion over budget, and only 55.8% complete. Construction has led to more than 450 water-quality-related violations in Virginia and West Virginia.