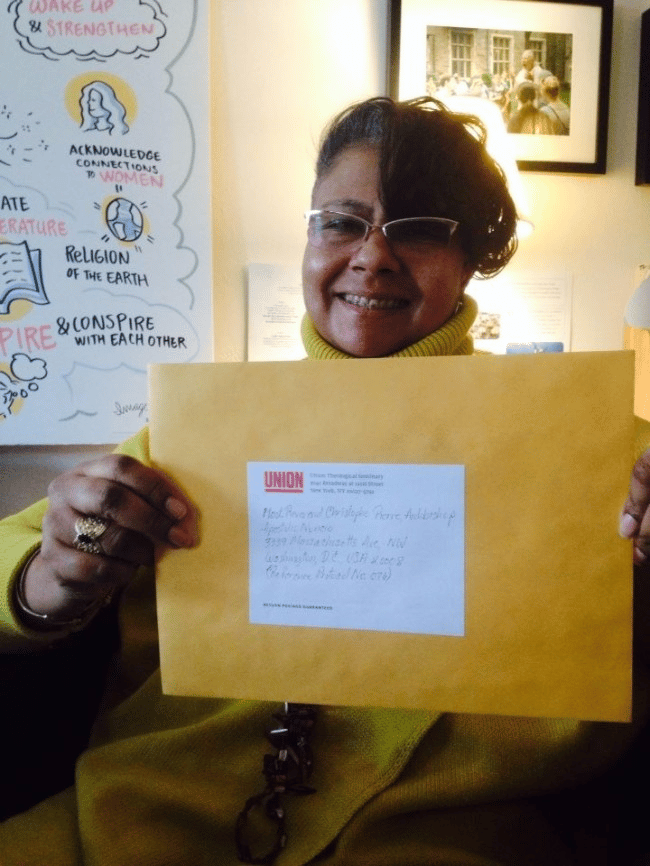 Letters to the Vatican – CEE Field Ed
After many months of hard work, we couldn't be more proud to see 2016-2017 CEE Field Ed Student, Petra Thombs, as she prepares a letter to Pope Francis on March 22nd – World Water Day.  This letter joins Union Theological Seminary in the choir of voices asking His Holiness to rescind the Papal Bulls Dum Diversas (1452) and Inter Caetera (1493) related to the Doctrine of Discovery.  In addition, the letter joins other notable orders advocating for the writing of a new bull, making an affirmative declaration of the human, land and water rights of indigenous peoples.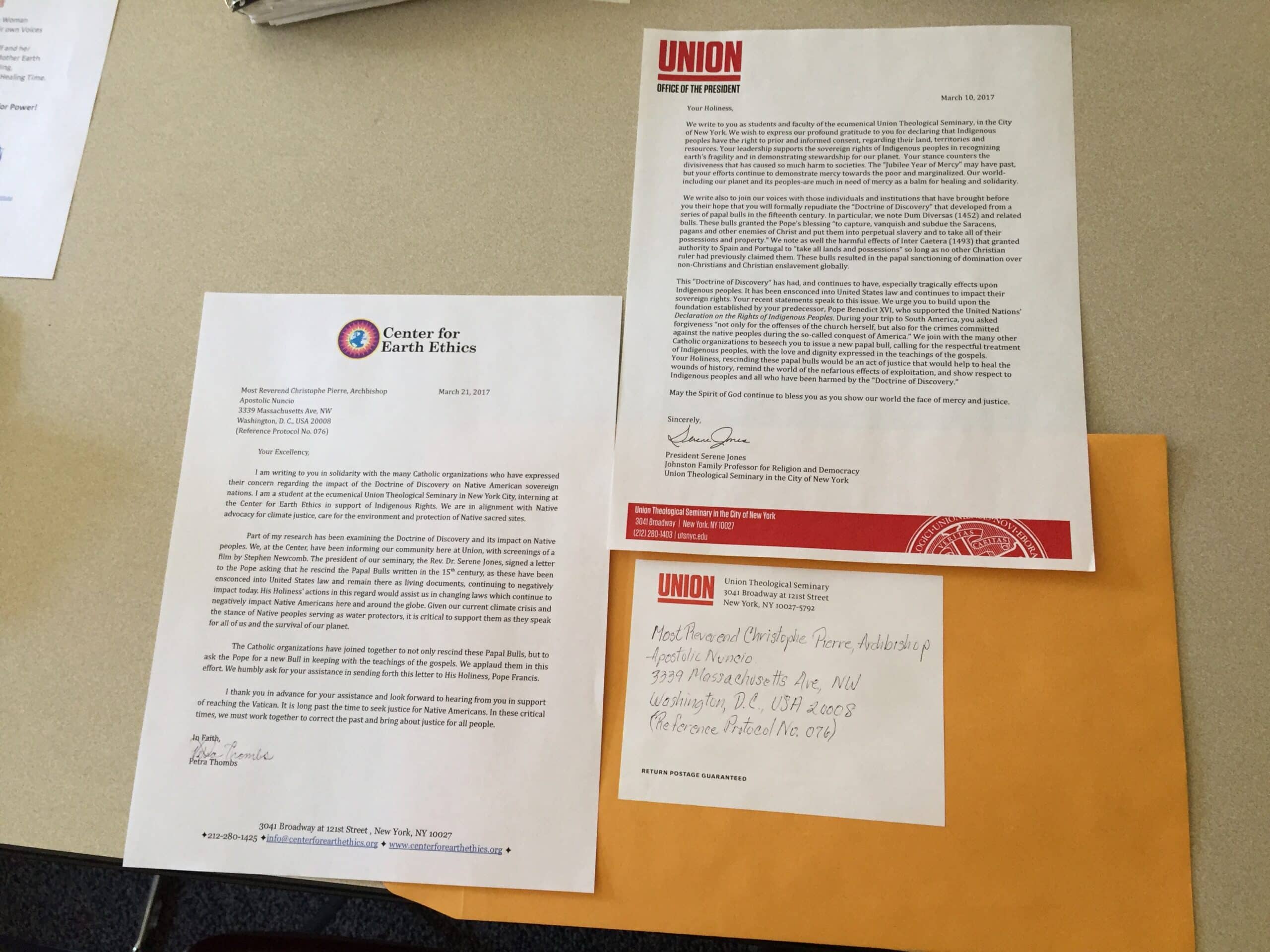 These letters are the outcome of two years of Doctrine of Discovery Film Screenings with Guided Q & A Sessions as a free educational offering to the Union Theological Seminary community.  We believe it is our responsibility to provide access to educational tools and resources for faith leaders and students to understand the theological roots of our current crises. Following these sessions participants were invited to sign a letter of support for Union to address the Vatican, requesting that the Papal Bulls which have laid the foundation to oppress indigenous peoples be revoked. These signatures were presented to President, Serene Jones who drafted a letter to be delivered to Pope Francis on behalf of the Union Theological Seminary community.