Big Shift Global – Research Papers
Calling for an end to public financing of fossil fuels and a shift to investing in sustainable, renewable energy to provide energy access for all
World Bank provides assistance and finance for fossils despite climate pledge
Energy transition too slow to avert climate crisis
Ongoing fossil fuel investments push world past 1.5°C global warming
---
Berlin, Washington D.C. | October 12th 2020
---
As the World Bank conducts its digital Annual Meeting, civil society groups criticize the bank's ongoing investments in the fossil fuel industry. Research conducted by Urgewald reveals that the World Bank Group has invested over $12 billion in fossil fuels since the Paris Agreement, $10.5 billion of which were new direct fossil fuel project finance.
In order to arrest the escalating climate crisis, the world needs an urgent and just transition from fossil fuels to renewable energy. Data shows that the energy transition is happening far too slowly. Researchers from several expert organizations, including the UN Environment Program, determined the world is currently on track to produce 120% more fossil fuels by 2030 than is compatible with a 1.5°C pathway. [1] Thus, we are already on track to miss the Paris Climate Agreement goal. In addition, according to the Economist, annual investments in wind and solar capacity need to reach about $750 billion, which requires a tripling of current investment levels. [2]
Simply put, there is far too much invested in fossil fuel production and not enough in renewable energy. Actions that slow down the energy transition result in more destabilizing climate-related consequences. The World Bank states that without urgent action, climate change will push more than 100 million people into poverty by 2030. [3]
---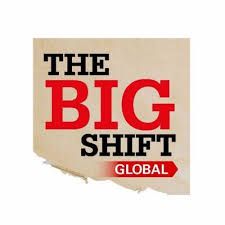 The Big Shift Global is a multi-stakeholder, global campaign coordinated by organisations from the Global North and South. Together, we aim to make the people's views on energy finance known to Multilateral Development Banks (MDBs), their Executive Directors, as well as the Heads of State and Finance Ministers of the members countries. Learn More…