Profile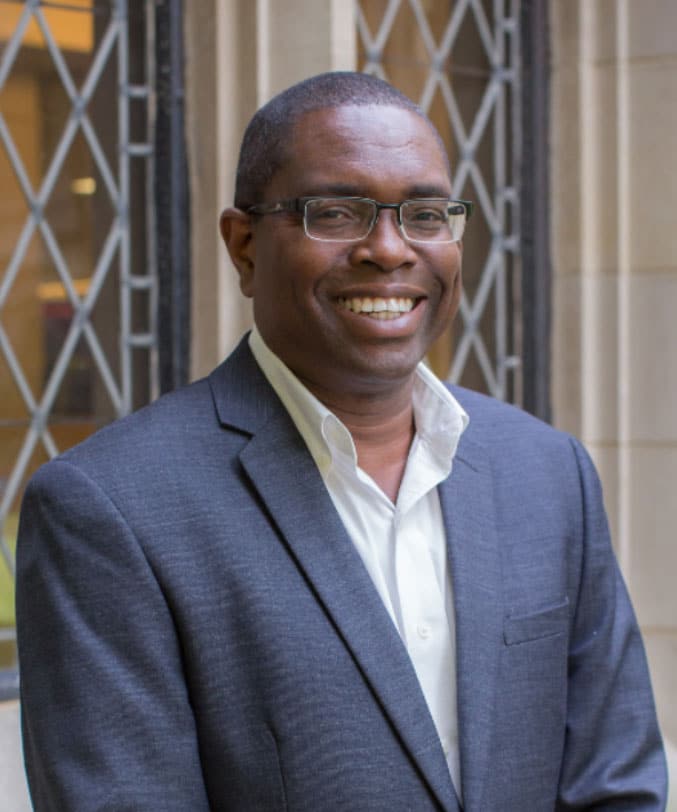 Gregory I. Simpson
Eco-Ministry Fellow
Dr. Gregory I. Simpson, brings with him over 25 years of experience building awareness and programs that disrupt the religion and science divide.
Dr. Simpson holds both M.Div '16 and S.T.M. '17 degrees from Union as well as a Ph.D. in Chemistry from the University of the West Indies. He worked as a Research Fellow in genomic physiology at the University of Massachusetts Medical School (UMMS). As a student at Union he was the co-founder of the Theology, Science and Religion Caucus, whose central role was to educate and inform seminary students on issues of science and faith. In his final year at Union he was voted in as co-chair of the student senate, simultaneously working with the Center for Earth Ethics in charting the newly formed organization's strategic agenda.
Dr. Simpson is a member of First Presbyterian Church in Manhattan and is pursuing ordination in the PC (USA). He is committed to a strong ministerial and racially diverse presence in the eco-justice and environmental justice movements, centering his research on Biblical ethics, intellectual property rights and climate change.
From the Blog
A poem by Lyla June Johnston
Original Caretakers Fellow Read more
Fellow Lyla June Johnston's reflections and analysis of pervasive colonialism and its impacts upon the colonized Read more