Profile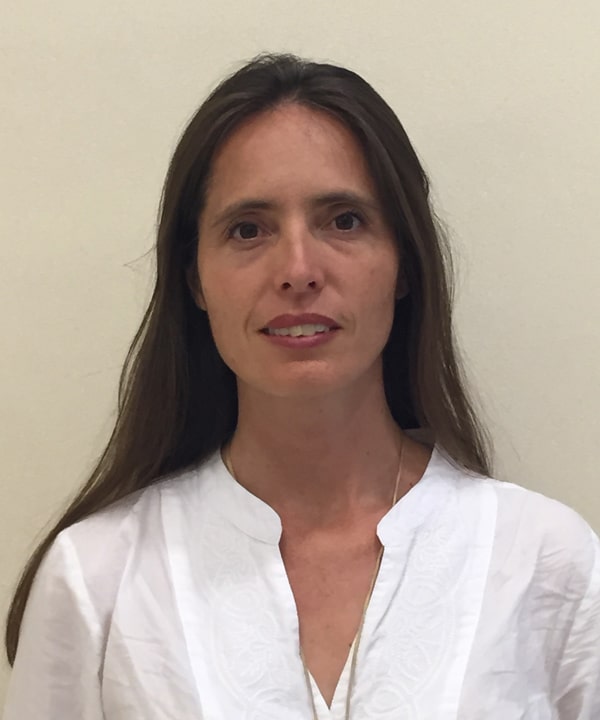 Geraldine Ann Patrick Encina
Scholar in Residence
Geraldine Ann Patrick Encina is the Scholar in Residence for the Center for Earth Ethics. She is a member of the Otomi-Hñahñu Regional Council in Mexico, and a professor of ethnoecology. Born to Chilean parents of Celtic and Mapuche origins, Patrick Encina received her doctorate in ethnoecology and social sciences from El Colegio Mexiquense, A. C. in 2007; she also holds a bachelor's degree in biological sciences. She has been a visiting professor in Honduras and Argentina, and held faculty positions at several Mexican universities. Her research focuses on archaeoastronomy and cultural astronomy, particularly on ancestral and current ways of measuring and conceiving time and natural cycles in Mesoamerica, especially among Maya, Nahua and Otomian cultures.
From the Blog
Ethnoecology is an interdisciplinary field of study that enables a human group with a land-based culture to share how they conceive the ecosystem they inhabit. The root 'ethno' points to the native character of the human group; however, ethnoecology is also pertinent to those who are indigenous to a place, meaning… Read more
In this video, Jennifer Wemigwans, professor at University of Toronto, and author of A Digital Bundle, Protecting and Promoting Indigenous Knowledge Online, explains Geraldine Ann Patrick's approach to Maya conception of time and how, contrary to what Maya scholars have said for the past five hundred years, Mesoamerican calendars did have a… Read more
Q&A with Geraldine
Tell me about your work with Original Caretakers
Being in Original Caretakers Program at CEE as Scholar in Residence at Union Theological Seminary has enabled me to expand my work and dedication to the peoples who wish to reconnect with their ancestral philosophies and knowledge systems about life cycles.
You do a lot of work on Mayan calendars – why is it important to preserve indigenous knowledge and wisdom from the past?
Our common goal is to vindicate knowledge systems about climate, weather and natural time cycles, all of which is embedded in Calendars. Mayan Calendars, like so much other native knowledge and traditions, were done away with by the Catholic church during the Colonial and Postcolonial era. They either lacked the understanding, or more likely, deliberately worked to to distort scientific achievements of native peoples. In doing so, they disappeared the existence of civilizations as well as the material evidence that they [the Mayans] were profoundly inspired and ordered their lives by natural cycles, celestial bodies and harmonious ways of living with their Mother Earth. Working to revive indigenous knowledge and wisdom from the past helps reorient our culture and gives insights into how we can better live today.
How can that wisdom from the past help us deal with climate crisis we face today

?

Mesoamerican Calendars are confirming to us how weather seasons were predictable thanks to a stable climate and how cultures developed ways of living according to those seasons thanks to the philosophy of living with natural time cycles, and not against them. When we demand from nature that she provides fruits or animals in times that are not in agreement with naturally occurring cycles, we produce disruptions that drive larger complex systems to imbalances that may result in unrecoverable disasters.
How would you like other faith leaders and communities respond to this crisis

?

My call to Faith Leaders from all traditions is to take a look at their calendric traditions, because in them there lies deep knowledge about natural life cycles and time cycles, as well as information on how to live in harmony with them. The acknowledgement of this philosophy in these times is key to the recovery of our understanding of the purpose of humanity living in and with Earth. Also, the ceremonial, conscious acknowledgement of the agency of Sun, Moon, Planets, Stars, Earth, Rocks, Seas, Winds, Complex Living Ecosystems, and reconnected human cultures to cycles of life and death, can be of great help to recover the stable, balanced condition of Mother Earth, our only nurturing and loving Mother.