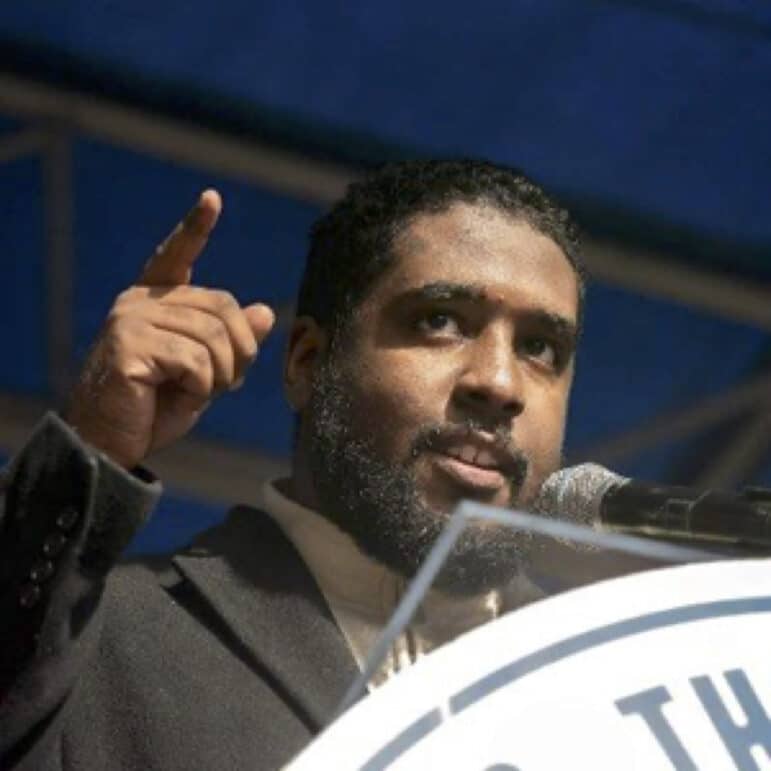 William J. Barber III is an environmental and climate justice scholar and advocate, with nearly a decade of social justice organizing experience and deep academic training in both the science and the law behind environmental and climate issues.
William received his B.S. in environmental physics from North Carolina Central University and earned his juris doctorate from the University of North Carolina at Chapel Hill School of law, where he focused on environmental law and policy.
He currently works as the strategic partnerships manager at The Climate Reality Project, a non-profit based in Washington, D.C. whose mission is to catalyze a global solution to the climate crisis. He also serves as a member of the North Carolina Department of Environmental Quality Secretary's Environmental Justice and Equity Advisory Board, as well as co-chair for the North Carolina Poor People's Campaign Ecological Devastation committee.
William has several years of experience in grassroots and community organizing, working as a field secretary for the North Carolina NAACP for two years and serving as one of a three-member leadership team for Moral Freedom Summer, a long-term voter mobilization campaign spearheaded by the North Carolina NAACP. He also worked and collaborated with his father and the Poor People's Campaign to cultivate a partnership with The Climate Reality Project focused on environmental justice.
Most recently, William founded The Rural Beacon Initiative, LLC—a multi-member startup that provides consultation for groups looking to advance equity, climate justice, and environmental justice. Rural Beacon has evolved, exploring the role of green finance as a vehicle to address social disparities.
He has worked with several environmental advocacy groups, including the UNC Law Center for Climate, Energy, Environment, and Economics; Clean Water for North Carolina; Clean Energy Works; and the Coalition for Green Capital.