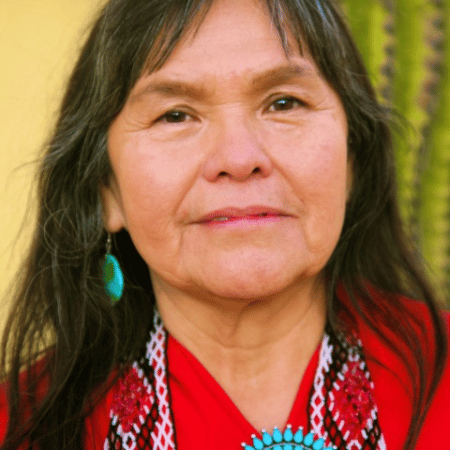 Mona Polacca is an educator and facilitator whose knowledge, empathy and values motivate others to speak and act. She has a special interest in older people and youth, and has led or participated in many effective initiatives related to Indigenous water issues and culturally appropriate health treatments for Native Americans.
Mona has held posts of responsibility within her own community, such as Treasurer for her tribe (the Colorado River Indian Tribes). She earned a masters in social work and has over twenty years of practical experience working, presenting and publishing on health and social issues affecting Native American peoples. She is the founder, President/CEO and faculty member of the Turtle Island Project, a non-profit program dedicated to promoting a vision of wellness and providing trans-cultural training to individuals, families, and healthcare professionals, and she is an active member of the Healing the Border Project of the Indigenous Alliance Without Borders. Mona is a founding member of the International Council of Thirteen Indigenous Grandmothers, which is an alliance of Indigenous women from around the world who are upholding, preserving and protecting Indigenous practices and ceremonies, including the right to use the earth-based medicines.
Mona is a longtime active participant in the United Nations Permanent Forum of Indigenous Peoples Issues and has been invited to speak in global forums and assist in drafting declarations. In December 2008, Mona had the distinguished honor of being the representative of the Indigenous Peoples on a panel of world religious leaders. These panelists drafted and signed a statement, "Faith in Human Rights," in commemoration of the 60th Year of the United Nations Universal Declaration of Human Rights.
In May 2013, she and others presented an intervention at the UNPFII, "A Call for the Indigenous World Forum on Water & Peace." Her efforts have included providing support to First Nations to build capacity to take action on climate change, build sustainable communities, protect lands and waters, and  conserve biodiversity.
Mona is motivated by her belief that climate and our future and sustainability are not just admirable goals for peoples all over the globe, but rather objectives that are attainable through dialogue among today's leaders of spirituality and science. Her spiritual practice is grounded in the Havasupai, Hopi and Tewa Original Instructions and the Native American Church.
Mona Polacca, senior fellow for CEE's Original Caretakers Program, assembled representatives of different Indigenous cultures to present their diverse perspectives and lived experiences stabilizing, protecting and creating resiliency for their communities' water sources. Speakers include: Betty Lyons (Onandaga), Austin Nunez, chairman of the Wa:k, and Rāwiri Tinirau, co-director of Te Atawhai o Te Ao Māori research institute.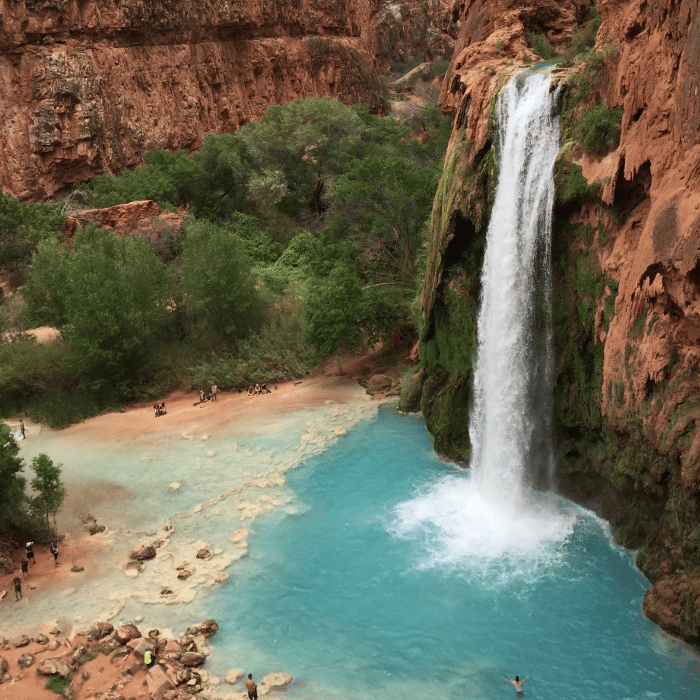 Taking time out today to acknowledge this divine creation. Water. Where is your water? What is happening to your water? Who is making decisions about your water? Where is the water that you come from? What is your identity in relationship with your water? The Center for Earth Ethics welcomes Mona Polacca as Senior Fellow, Original Caretakers Program. Mona is an elder of the Hopi, Tewa, and Havasupai lineages from the Blue-Green Waters of the Grand Canyon and the Colorado River. Learn more…
Read More »