UNESCO – ANDES – Potato Park – Center for Earth Ethics
October 22-26, 2017
Recognizing elements of particular relevance to the continent's indigenous peoples, the Science Sector of the UNESCO Office in Quito and Representation for Bolivia, Colombia, Ecuador and Venezuela (SC QUI) has been promoting a process inspired by indigenous communities in the Sierra Nevada of Santa Marta in Colombia, in their Sagas and Mamos, whose purpose would be to create an international category to protect and nominate sites of excellence for their sacred values, and to form with them a worldwide network: the Spiritual Reserves of Humanity, denomination of work minted in the year 2011.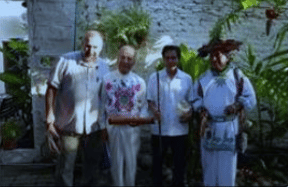 The objective of the ongoing process is to develop a tool that allows to recognize, protect, value and internationally nominate places according to their sacred values, and to conform with these sites of excellence a worldwide network. This is done through the accompaniment of this UNESCO Office and the participation of spiritual authorities of indigenous peoples from Andean countries and other latitudes in Latin America.
Drawing on the outstanding presence of IHP at the 7th World Water Forum (Daegu and Gyeongbuk, Republic of Korea, 12-17 April 2015), where regional participation as PHI-LAC included water and culture issues, sacred sites and indigenous perspectives, heritage and related cultural expressions, as well as the involvement of the Spiritual Reserves of Humanity. SC QUI has been capitalizing on the opportunity presented by the return of the event to the region: the VIII World Water Forum (Brasilia, Brazil, in March 2018). This VIII Forum will also be the first to be developed in the Southern Hemisphere, and SC QuI will once again promote a presence in the process of the Spiritual Reserves of Humanity.
In the general framework of the preparatory events for the VIII World Forum, with the IHP-LAC as coordinator of the process for South America, the "Meeting on Water and Spirituality – Spiritual Reserves of Humanity" (Cuzco, Peru, 22 on October 26, 2017), with indigenous leaders from the region, jointly organized by the ANDES Association, the Potato Park, the Earth Ethics Center and this UNESCO Office, with the participation of indigenous Latin American leaders .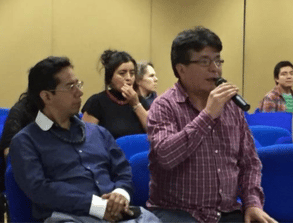 Mindahi Bastida, Otomí leader, a collaborator of this UNESCO Office in the process of Spiritual Reserves of Humanity, commented during the International Symposium on Biocultural Heritage, Dialogue on Knowledge and Public Policy (Mexico City, Mexico, June 2016) "The reality of human life on Earth is a biocultural framework." Alejandro Argumedo, of the ANDES Association in Cusco, Peru, said that the Symposium had succeeded in bringing together the condor (Andean world) and the eagle (Mesoamerican world).