Profile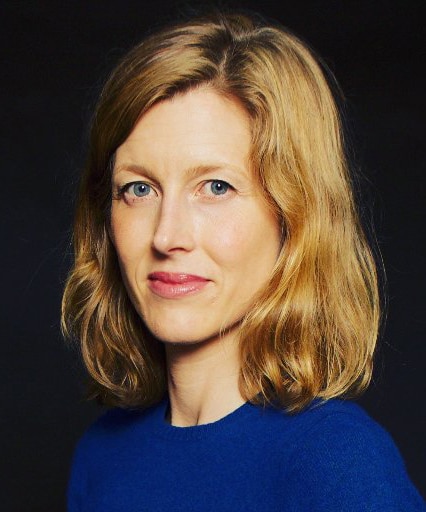 Karenna Gore
Director
Karenna Gore is the founder and director of the Center for Earth Ethics (CEE) at Union Theological Seminary. The Center for Earth Ethics bridges the worlds of religion, academia, policy and culture to discern and pursue the changes that are necessary to stop ecological destruction and create a society that values the long-term health of the whole. She is also an ex officio member of the faculty of the Earth Institute at Columbia University. Ms. Gore's previous experience includes serving as director of Union Forum at Union Theological Seminary, legal work at Simpson Thacher & Bartlett and in the legal center of Sanctuary for Families, and serving as director of Community Affairs for the Association to Benefit Children (ABC) . Currently she is serving on the board of ABC and Riverkeeper. She has also worked as a writer and is the author of Lighting the Way: Nine Women Who Changed Modern America. Ms. Gore is a graduate of Harvard College, Columbia Law School and Union Theological Seminary. She lives in New York City with her three children.
From the Blog
Karenna Gore Director, Center for Earth Ethics Union Theological Seminary Forging an Earth Ethic in a Time of Crisis Hosted by Charlemont Forum of the Charlemont Federated Church – Affiliated with the United Church of Christ Watch the Complete Video HERE "The coronavirus pandemic has revealed injustices in the fabric of our… Read more
Federal Climate Bills and Strategy Webinar on July 1, 2020 Ethical Call to Action by Karenna Gore Ethics is simply about right and wrong and as a field of thought, it is most powerful when a widely held, deep sense of right and wrong is out of step with… Read more
Today is World Environment Day. Our nation is going through a painful reckoning with systemic racism and worsening economic inequity, so the "environment" can seem to be a lesser concern. But as many Native American and Black voices have pointed out, ecological, racial and economic issues have always been intertwined.… Read more
The Center for Earth Ethics joined the Mount Sinai Institute for Exposomic Research to convene the Institute's 2nd Annual Clinical Climate Change Conference. Additional partners included the American Lung Association and the American Public Health Association. CEE Director Karenna Gore was honored to give the opening Keynote address on Health Care in the… Read more
Q&A with Karenna
What led you to establish the Center for Earth Ethics?
The Center for Earth Ethics grew out of the groundbreaking Religions for the Earth conference held at Union Theological Seminary in September 2014, which brought together over 200 religious and spiritual leaders from around the world to reframe climate change as a moral issue and galvanize faith-based activism to solve it. In the wake of that historic gathering, it was clear that Union's convening power, location, and social justice legacy made it an ideal center for generating effective dialogue about the moral dimensions of this crisis and also training people to be leaders in the transformative change we need to end it.
How do you envision the Center's role in addressing the climate crisis and issues of environmental justice?
The Center for Earth Ethics bridges the worlds of religion, academia, politics and culture as we discern and pursue the changes that are necessary to stop ecological destruction and create a society that values life. We are committed to an inclusive and ground-up model of movement-building that seeks to make national and global development policy intelligible and accountable to those living on the frontlines of ecological destruction. We view leadership in environmental justice as critical to leadership on climate change. Our classes, workshops and public programs feature voices from her communities most affected by the climate crisis and we seek to make those voices heard in both the public square and the policy-making world.
You have done a lot of work with Indigenous communities – why is this work so important to you?
My experience planning the Religions for the Earth conference afforded me a crash course in interfaith dialogue in which I quickly became aware that indigenous traditions had often not been afforded the same weight in those venues. That had to change. Having been educated at Union Theological Seminary, I was aware of the relationship between colonization and the Church, and eager to explore the links between social and ecological issues, so the conversation about the oppression of Earth-honoring indigenous traditions flowed naturally. The voices of indigenous peoples were very strong and clear in calling our attention to their message about humanity's relationship to the rest of the web of life on Earth. I consistently found that to be the most compelling aspect of the work, both in terms of theological reflection and in terms of practical application. Now we are very honored to have our Original Caretakers program as the cornerstone of the Center for Earth Ethics.
How do you understand the climate crisis and why do you think it's important to frame it as an ethical issue?
I think the root cause of climate change is the economic development paradigm that values short term monetary gain (no matter how inequitable or destructive) over long term well-being of the whole. We must place value on the most sacred aspects of our lives—community, culture, clean air, nourishing food, and drinkable, fishable and swimmable waters—if we are going to protect them for future generations. Climate change is about more than science and economics, it is about morality, ethics and the very meaning of life.