At the Rosa Parks Commemoration in Huntsville, AL guest speaker Catherine Coleman Flowers, CEE's Senior Fellow, spoke on how Environmental Justice and Climate Change are Civil Rights issues. Catherine was among those honored as a "Catalyst for Change" including the youth winners of the "I am Rosa Parks" essay contest.
The Commemoration was celebrated over many days and included the keeping open of the first seat on every bus, voter registration hours and the Declaration of Rosa Parks Day – December 2nd. Visit the Rosa Parks Day Huntsville/Madison County facebook page for more photos and videos from the event!
Watch Video of Catherine speaking at the event with many thanks to the League of Women Voters of the Tennessee Valley.
Read the Transcript below: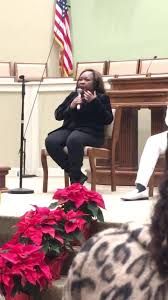 "The environmental issues are human and civil rights issues because there primarily – you see the people on the front lines are people of color, are people that are marginalized.  I had the opportunity to go West Virginia and I saw in West Virginia, Kentucky and Tennessee I saw white people there reminded me of people in Lowndes County – they were poor.  Some of them were still using outhouses and that was recently.  That was part of the new Poor Peoples Campaign.
I had the opportunity to go down to Cancer Alley which is between New Orleans and Baton Rouge where multi-national corporations were allowed to come to the United States and poison the air and poison the water.
and on the way there I was riding with the General some of you know, who became well known because of Katrina, General Russell Honoré who is now an environmental activist.
and General Honoré was taking us there. We passed by plantations and sugar cane fields that were out there and these home were inhabited by people that were descendants of former slaves and they have some of the highest cancer rates in the country.
and if you go to East L.A. and find out where they are putting these oil rigs, they're not putting the oil rigs where these wealthy homes are burning up every time there's fires in California cause they're dealing with issues too but they're doing that because they can afford to be places where most people cannot afford to be and shouldn't be there.
but in terms of East L.A. we see high asthma rates and a lot of illnesses associated with being near oil rigs.
It's a human rights and a civil rights issue because that's where these dirty plants are put, they are put in communities where people cannot speak for themselves because they are either poor, or they simply don't care because they are people of color.
The reason that we should all be concerned about it – look at the movie Dark Waters. That community that DuPont poisoned was white.  It's getting to the point now we have people in office that don't care about environmental protection rules and after awhile it's not going to stop –
Water doesn't stay in one place – it moves!
And we're seeing fishkills here in Alabama.  We're seeing – I saw one story where in south Alabama divers were in Mobile Bay doing something there in the Mobile Bay and had to move to another area because the water's contaminated.
I just shared an article on Facebook where on military bases now the water is contaminated.  I mean we have to all be concerned because if you don't care about it being in Cancer Alley, if you don't care about it being in Lowndes County, or the Mercury that's poison, Uranium poisoning people in Navajo nation sooner or later if there are no rules in place we are all going to be suffering because we only have one world.  And I'd like to segue into something if I might.
It's that one of the other issues that I'm very involved in is Climate Change.
The people that are suffering right now that are on the front lines are the poorest communities. In the black belt for an example, I know that Daniel Tate is here in the audience.
Daniel Tate, I know I'm getting ready to say something very unpopular, it's something that we all need to be aware of.  All over the state of Alabama we have more sunshine than anywhere else but we have a tax on solar in this state that needs to be removed. (Read Catherine's Op-Ed in the Montgomery Advertiser) People should have the right to control what they would put on their homes and they should be able to generate their own power.
And if we don't do that, if we don't switch to renewable energies and have a Green New Deal we are all going to suffer.
I think it's ok for us to reflect and talk about the past, but I'm concerned about 7 generations to come. We keep doing what we're doing right now and the Earth will not be able to be inhabitable by our great great great grandchildren and I'm very concerned about that.
We're not a point in our lives right now where we can say "oh that's happening in Lowndes County so I don't care about that."  We need to be concerned.
And if Jane Fonda who is on my board can get our there every Friday for #FireDrillFridays at the age of 82 because she has a 3 month old grandson… She's concerned about her grandson's future. I think we all need to take a stand
It shouldn't just be the children – the child have always lead but it's time for us to lead too and get out there and make sure that we become servant leaders.
And that we also make sure… my grandson about to graduate from Troy University about to graduate in Resource Management.
We have be concerned about 7 generations to come."
Also read Catherine's Op-Ed Alabama Voices: Two million Americans are in a water crisis; some of them are your neighbors.
————————————————————————————————————————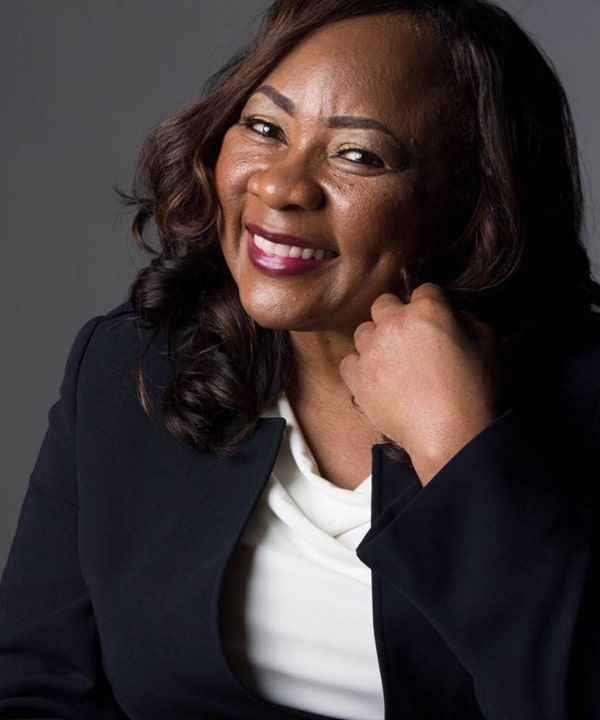 Catherine Coleman Flowers is Senior Fellow of Environmental Justice and Civic Engagement at the Center for Earth Ethics as well as the director of the Center for Rural Enterprise and Environmental Justice.
Learn More about Catherine's work…