Join us TONIGHT! October 26th from 6:00 – 8:00 pm ET, for a screening of The Ants and The Grasshopper. This new film, directed by Raj Patel, follows Anita Chitaya as she battles hunger, sexism and climate change in her home in Malawi, through the heartland of the US midwest, to communities of people of color in Detroit, to the White House. Despite a language barrier, she's able to reach patriarchs, climate skeptics, and deniers of equality through her fluency with the Bible.
Before the film screening, there will be a welcome by the film's co-director, Raj Patel. Immediately following the screening there will be a panel discussion moderated by the Very Rev. Kelly Brown Douglas, dean of the Episcopal Divinity School at Union. The panel will feature the Rev. Dr. Liz Theoharis, director of the Kairos Center, Karenna Gore, executive director of the Center for Earth Ethics, and Francine Johnson of the Mississippi Poor People's Campaign and Mileston Cooperative.
---
More Upcoming Events…
On Friday, October 29, at 12:15 p.m. British Summer Time (7:15 a.m. in New York), Karenna Gore, executive director of the Center for Earth Ethics, will deliver the opening address at "Uniting the World to Tackle Climate Change: Perspectives from Religion and Politics," an international conference hosted by the Centre for the Study of Religion and Politics at Scotland's University of St. Andrews.  REGISTER
---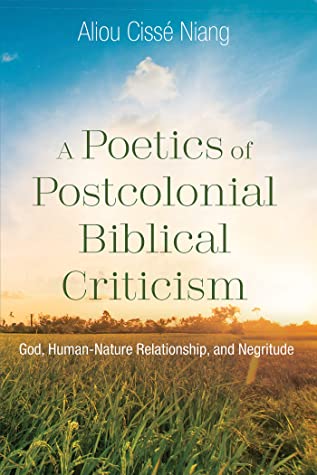 Postcolonial Poetics: Aliou Niang on the Human-Nature Relationship Friday, November 5, 2021 | 12 pm ET
Join Aliou Niang, associate professor of New Testament at Union Theological Seminary, for a talk on the human-nature relationship.
Columbia University Professor of French and of Philosophy Souleymane Diagne, who also directs the Institute of African Studies at Columbia, will offer a response to Niang's presentation. Rev. Petra Thombs, executive director of the Ramapough Lenape Nation Community Center in Mahwah, N.J., will provide a reflection.
This event is co-sponsored by the Center for Earth Ethics at Union Theological Seminary and the Institute for African Studies at Columbia University.
---
From Our Friends…