Excerpts from "The Black Climate Scientists and Scholars Changing the World" by SOPHIE HIRSH. Read the Full Article on Green Matters.
Environmentalism is intersectional — to effectively protect our planet and fight the climate crisis, we must also fight for the rights of marginalized groups around the world, especially those who are disproportionately impacted by the climate emergency. As young activist Leah Thomas puts it, "
Intersectional environmentalism advocates for justice
 for people and the planet."
That also means the environmental movement has so much to gain by listening to voices of color in the climate space. There are numerous brilliant Black scientists and scholars in the climate movement; we've highlighted just a few of them below, including quotes from each of them about the connections between climate justice and racial justice. This list is by no means exhaustive, but a starting point for learning about some of the Black scientists and scholars using climate science to make the world a better place.
Keep reading to learn about six Black scientists and scholars who have made indelible marks on the journey to climate justice…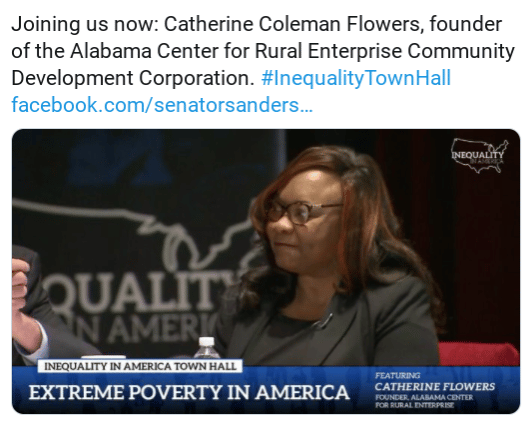 Catherine Coleman Flowers is the founder of the Center for Rural Enterprise and Environmental Justice (CREEJ), founder of the Alabama Center for Rural Enterprise Community Development Corporation (ACRE), a member of the Board of Directors for the Climate Reality Project, the Rural Development Manager for the Equal Justice Initiative, and a Senior Fellow for the Center for Earth Ethics at Union Theological Seminary, according to the Center for Earth Ethics.
Her work largely focuses on finding solutions to the water and sanitation crises in poor rural communities across the U.S. — a topic she detailed in her book Waste: One Woman's Fight Against America's Dirty Secret, set to be released on Nov. 17, 2020.
If you are looking for ways to donate your time or money to Black Lives Matter and other antiracist organizations, we have created a list of resources to get you started.
Read more on Green Matters…